Boston University Global Programs/BU Foundation-India Seed Fund
The BU Global Programs/BU Foundation-India Seed Fund is designed to seed new or support existing collaborative research projects in India conducted by BU faculty and their peers in India. The research project may be in any discipline but must directly benefit India. The Seed fund is offered jointly by Boston University Global Programs and Boston University Foundation-India. BU Global Programs seeks to advance Boston University's global strategy and serve as a champion for global initiatives at home in Boston and abroad. BU Foundation-India is a separate not-for-profit entity in India, created to promote charitable activities in India, including research and education, to benefit India and the people of India.
2022 Seed Fund Winner
Dr. Rhoda Au, Professor at the Boston University School of Medicine and Director of Global Cohort Development at the Davos Alzheimer's Collaborative, and Dr. Rajesh Raman of the JSS Academy of Higher Education and Research in India were awarded the 2022 Seed Fund for their research proposal titled "Cultural Adaptation and Validation of the DAC Digital Phenotyping Assessments in the MUDHRA Cohort in South India." Their study aims to address the challenges around dementia research in India, including how cognitive assessments are often language and culturally biased due to their origin in North America and Europe.
Previous Winners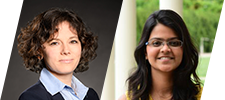 2021
Dr. Rachel Brulé, Assistant Professor of Global Development Policy at the Frederick S. Pardee School of Global Studies and Paromita Sen, Research Manager with SEWA Bharat. were awarded the 2021 Seed Fund for their study titled "Do peer mentorship groups increase the political agency of first-time female politicians?" Their project aims to see if mentorship by experienced female sarpanches of newly elected female sarpanches can improve the political agency of female politicians.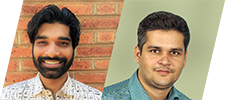 2020
Dr. Mahesh Karra, Assistant Professor of Global Development Policy at the Frederick S. Pardee School of Global Studies and Associate Director of the Human Capital Initiative at the Global Development Policy Center collaborating with Dr. Praveen Kumar Pathak, Associate Professor at Jamia Millia Islamia (Central University) were awarded the seed fund for their project titled "Networks and Global Health: Experimental Evidence of Women's Social Networks, Reproductive Health, and Well‐Being in Rural India."
2019
The winning project titled "Scaling up Nutritional Interventions to Stop Tuberculosis in India." was awarded to Dr. Natasha Hochberg, Associate Professor, Department of Medicine, BUSM, and Department of Epidemiology, BU School of Public Health, with a multidisciplinary team of BU co-investigators: Dr. Nalin Kulatilaka, Wing Tat Lee Family Professor in Management, Finance Professor, and Co-Director of the Susilo Institute for Ethics in the Global Economy, and Dr. Lindsey Locks, Assistant Professor, Sargent College of Health and Rehabilitation Sciences collaborating with Dr. Subitha Lakshminarayanan, MBBS, MD, Associate Professor at the Jawaharlal Institute of Postgraduate Medical Education and Research (JIPMER), Pondicherry, India.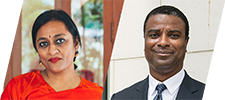 2018
Dr. David Henderson, Chair of Psychiatry at BU School of Medicine collaborating with Dr. Vandana Gopikumar of the Tata Institute of Social Sciences (TISS) School of Social Work were awarded the 2018 seed fund for their project titled "Capacity-building in mental health research on serious mental illness in Tamil Nadu, India and Boston, MA."
Pilot 2016
The Boston University Foundation-India 2016 pilot seed fund project was awarded to Dr. Gerald V. Denis, Associate Professor of Pharmacology and Medicine and Co-Director of BU-BMC Cancer Center in collaboration with Dr. Annapoorni Rangarajan, Associate Professor of Molecular Reproduction, Development & Genetics at the Indian Institute of Science, Bangalore for their project "Breast Cancer Risk among Lean Women with Type 2 Diabetes in India."