For a Health Sciences and Public Health Student, Study Abroad Internships Solidify his Future Career Path
A focus on global nutrition, more international work, and perhaps a future PhD are on the horizon 
Anthony Consigli (SAR '23, SPH '24) is keenly interested in helping study and solve complex public health challenges. He's interested in the intersections of the biological, social, environmental, economic, and cultural factors that affect people's health in different ways. And he's studying these factors through BU's Bachelor of Science and Master of Public Health program.
When he studied abroad in Geneva, Switzerland – where many global humanitarian and public health organizations are headquartered – Consigli interned at the Global Alliance for Improved Nutrition.
"This [internship] allowed me to make so many connections and solidified where I want to take my career in the future," Consigli says. "Overall, my [experience] abroad was incredibly formative and I wouldn't have changed it for anything."
When he went abroad to Geneva, Consigli was somewhat interested in environmental health, but it wasn't exactly hitting all the right notes for him. It was his internship placement with the Global Alliance for Improved Nutrition that made him realize global nutrition is where he wants to take his career. For him, studying and improving both access and agency to make healthy choices is most exciting.
"There are programs that look at how do we make food more accessible? And then there are also programs that look at how do you give people the agency to make those choices? That's most interesting to me," he says.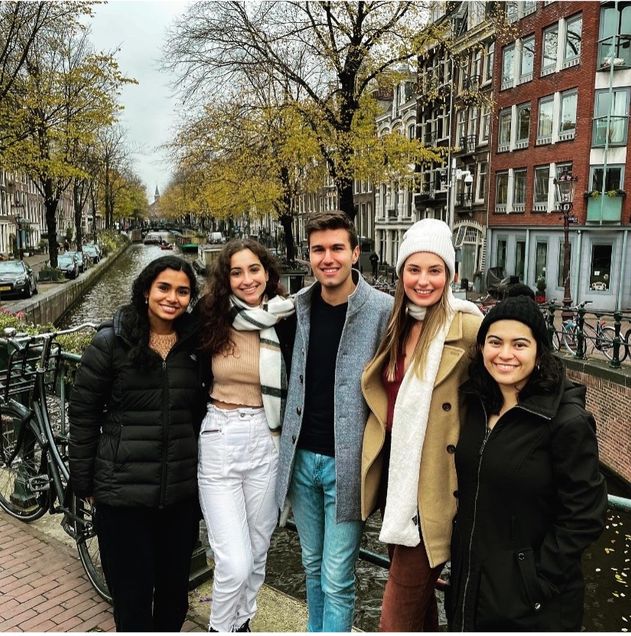 While interning abroad, he worked on food accessibility initiatives in Mozambique, Africa and in Indonesia. In Mozambique, he worked on projects that helped teach and incentivize children to make healthy food choices. In Indonesia, he worked on a study that explored which front of the package labeling was more effective at displaying nutritional information and encouraging in helping people make healthy food choices.
Studying abroad also helped Consigli challenge some assumptions he had about where he'd live and work after graduating.
"I grew up outside of Boston, so I kind of assumed that I'd live in Boston my whole life," Consigli says. "But then I went abroad. And I realized I want to live and work internationally, whether that be Europe, Asia, Africa, South America, anywhere."
While abroad he also realized – through conversations with professors in Geneva – that there's a master's program in London that he is considering as well as a potential PhD path he could take.
"My experience has been eye opening in those two different ways – [shaping] where I want to live and then maybe getting more education," he says. "It showed me how many more opportunities and possibilities there are for me to take my career, which is both a comforting and scary thing."
Consigli's time abroad helped him develop a deep appreciation for and a newfound desire to travel and see as much of the world as possible – so much so that he also participated in a summer 2022 Study Abroad program in Sydney, Australia. In Sydney, he worked with a vertical farm, where he gained valuable experience learning about food systems and technology being developed to produce food at mass scale.
When Consigli first landed abroad in Geneva, it didn't take him long to realize that meeting new people and experiencing new cultures felt almost comforting to him. That rush of excitement and curiosity returned when he got to Sydney this summer.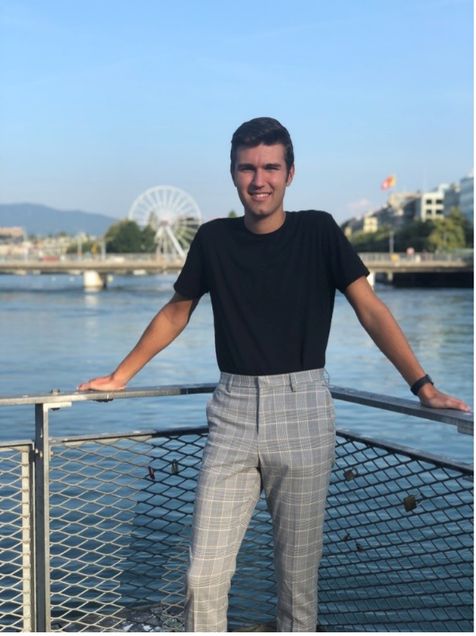 "I think once I was there and meeting new people and seeing new places, I was like, Okay, this is how I want to live my life now," he says. "I always want to move and go new places and experience new things. I think it opened my eyes to that. There's so much outside of Boston or outside of the United States."
Education and exposure to new cultures offer fantastic, sometimes life-changing experiences, as Consigli learned firsthand.
"You kind of realize how both similar and different people are who grew up in completely different places," he adds. "[In Geneva,] our teacher was from France, and you'd realize that there are subtle differences, but also a lot of commonalities that you probably wouldn't think of… A lot of times, we're a lot more similar than we realize we are."