BU Sydney Celebrates 30th Anniversary, BU LA Celebrates 20 Years
BU Sydney first opened its doors – a couple of large, rented houses in one of the oldest residential districts in Sydney – in 1992. The inaugural program had 13 students, and current Program Director Mark Connellan pays tribute to those first students who were there to experience the beginning of a new program abroad.
"It all started in those houses with the 13 kids who arrived and embraced the experience," Connellan says. "We had courses to teach but we also had to figure out where we were going to take them…there was a lot of finding our feet at first."
Connellan has been involved with BU Sydney since its inception – first as an educator teaching the Australian Culture and Society course, then as Associate Director of the Sydney Internship Program.
When Connellan first received word that BU Sydney was greenlit he was in Europe and had to cut his trip short to fly back. "While staying at a hotel in Europe, I received a telegram that the program was starting in January, so I hurried back. That tells you how old the program is," he says with a laugh.
Before Connellan took over as Program Director in January 2004, Kevin Martin, who is now happily retired in Auckland New Zealand, served as Director from 1993 to 2003. Since those early days, BU Sydney has grown into a bustling site offering nine different programs – with offerings focused on many subjects, including STEM, engineering, management, writing, film and more. The Sydney Internship is an especially popular program.
Connellan says in the spring of 2023 BU Sydney is going to cross the threshold of having hosted 6,000 students. "This upcoming semester is our 90th semester," he says. " Personally, I think I've taught in about 85 semesters."
BU Sydney is a special place – that's echoed in the sentiments many alumni have shared during this milestone year as they reflect on their time there. Some students loved Sydney so much that they returned after graduation and now call Sydney home (read on for more about this in the alumni memories below).
It's easy to see why so many people fall in love with Sydney and Australia. "The fact that we are the only island continent makes Australia special," says Connellan. "We have unique flora and fauna, and in Sydney we have more beaches than pretty much any other city. On top of that, we have the highest number of overseas born people of any country and can also claim, through our indigenous people, to have the oldest continuous civilization in the world. I think that makes us very different."
Enjoy the memories and photos shared below from BU Sydney alumni and staff:
In this issue we celebrate Sydney; in our next issue of Global Matters we will celebrate BU LA and share alumni memories and photos.
Emma Cancro
Sydney Film Festival Program Alumna, 2022
"BU Sydney is phenomenal! It's run by supremely kind and passionate folks, located in an awesome, bustling, safe city with something for everyone to explore and enjoy! It's so easy to fall in love with Sydney…as it changes your life, you just may find you want to stay forever. I know I plan to return as soon as possible!"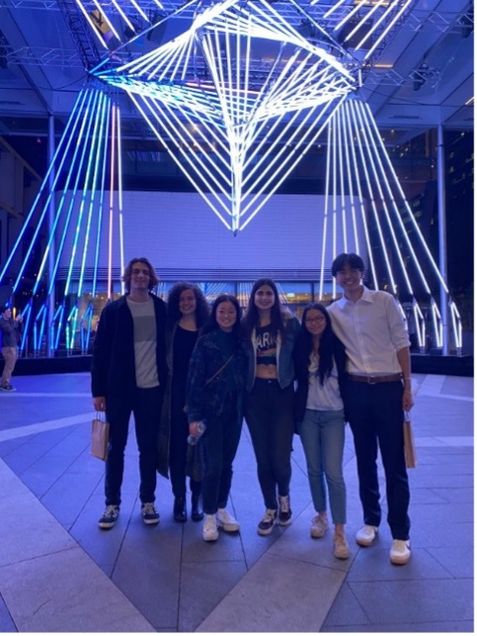 Julianna Kadar
Sydney Internship Program and Summer Travel Writing Program Alumna, 2010
Currently lives in Sydney and teaches the BU Sydney STEM module
"The thing that has stayed with me the most over the years from my study abroad experience is the Australian culture that I got to know the most through the BU Sydney staff. The warmth and humor of everyone – from the building staff to the academics – really made me feel welcome and supported. Years later, I still love catching up with them, and I think the culture of mateship and authenticity is a big part of my life now."
"Some of my best memories are getting to discover the city of Sydney and the surrounding beautiful nature. It was incredible to arrive in Sydney and get to experience some of the world's most beautiful beaches and then in the same day go to cultural events like the night noodle markets in a gorgeous park in the centre of the city. I never got tired of exploring the dozens of secret beaches along the harbour and walking the trails leading to all of them."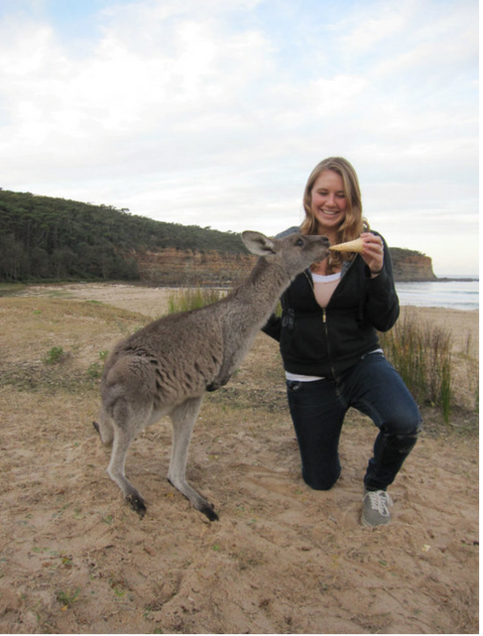 Adriane Garland
School of Education Program Aluma,
"Sydney was the first place I had ever felt at home. I loved it so much I returned a year after graduating to pursue my Masters, and then ended up living in Sydney for 9 years and becoming a citizen. What I want to tell readers is take a risk. I knew nothing about Sydney but I wanted to study abroad so I went for it. It was the best decision of my life and the path I took after college would have looked drastically different had I not studied abroad."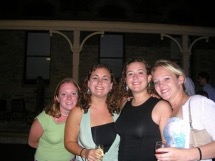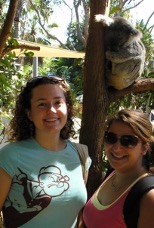 Jimmy Buck
Sydney Internship Program Alumnus, 2007
Currently lives in Melbourne
"I had an internship during my study abroad experience, which introduced me to the Australian workplace and the concept of work/life balance. My supervisor gave me opportunities to apply what I had learned in the classroom – and so much more. That experience made me want to come back after graduation and really set me up for my career in Australia."
"Sydney is an incredible city with amazing people. When I moved to Sydney after graduation, the BU Sydney Centre introduced me to other alumni who had returned to Australia. Through the alumni network, I found an apartment, made new lifelong friends, received career advice, and found my way in a place that has been my home for the past 13 years."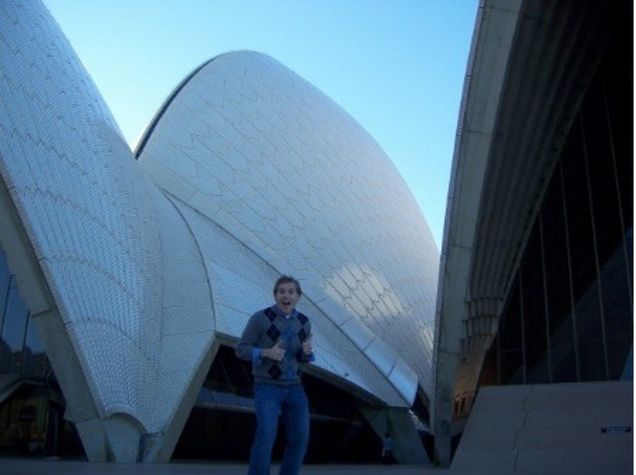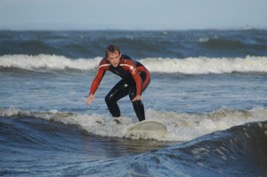 BU Sydney has put together a BU band made up of professors, alumni, and Director Mark Connellan. Every semester, new students join the band and perform at holiday events and the final farewell. One semester they had a whole brass section that played Adele, Maroon 5, and a bunch of classic rock.