Global Power Shifts Increase the Value of Independent Regionalism in Latin America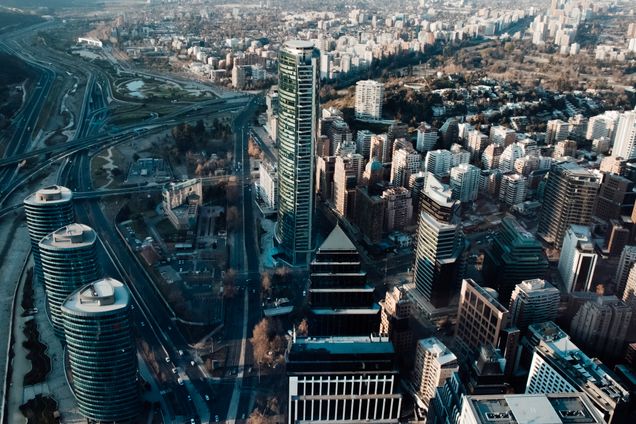 A global power rebalancing is in process, and Latin America now has the option of playing a larger role in global politics than ever before.
In a new journal article in Global Perspectives, I argue that shifts in global power are increasing the value of independent regionalism, particularly within Latin America.
The shifting distribution of global power capabilities – state economic, diplomatic, military or financial resources that can be used to persuade, induce or coerce others to facilitate their foreign policy – underpins the strains in the network of global governance institutions jointly termed the liberal international order (LIO), created by the victorious Western Allies at the close of the Second World War. The most obvious change since then is the rise of China as a 'great power', with India soon to follow. The United States and its major allies among the advanced industrial democracies continue to increase their absolute power capabilities through economic and technological growth, military preparedness and international diplomacy. Meanwhile, the relative international weight of high-income democracies (often termed "the West" though this group includes Japan, Australia and others) is declining, even though they have long been the backbone of funding and political support for the LIO.
In the near future, the world's geopolitical poles will include the US, China and continental Europe, with at least Japan and India also holding major power status and influence. One consequence of this shift to multipolarity is that the West, or Global North, will require support from additional countries to sustain the enormously valuable, if imperfect, peak institutions of the LIO, including the United Nations, International Monetary Fund, World Bank and many others. 
How does global multipolarity shift incentives for Latin America? Multipolarity means that formerly peripheral powers face both new uncertainties and novel opportunities. Latin American countries are being financially courted by China and then counter-courted by the US. To many, passively reacting to these great power overtures is the best option, given that Latin American countries currently struggle with significant domestic problems, most notably in the largest and most influential nations. For example, Argentina confronts the imminent return of triple-digit annual inflation; in Brazil, supporters of the defeated presidential candidate vandalized iconic federal government buildings; Mexico suffers from continued slow growth, high crime and worsening Northern and Southern border tensions; and Peru is being rocked by a constitutional crisis and violent anti-government protests. 
Alternatively, Latin American leaders, including political incumbents and private visionaries of both the left and the right, can assert themselves to define the path forward. Policy visionaries articulating the concerns of Latin America, a region that often struggles to be heard in global forums, can find unique openings for international influence during a period of international structural shift.  
The major peak institutions of the LIO need expanded legitimacy in the world, as well as access to innovative ideas that appeal to a growing global constituency. Therefore, the countries of the Global South may, should they wish, participate more in peak multilateralism, and in return demand a greater hearing for their concerns. Moreover, prior interest-aggregation within the Global South magnifies voice. One option is a cross-regional coalition in the Global South, like the BRICS group which is continues to attract hopeful applicants. Another perennial option is regional or subregional interest-aggregation, whether formally through regional multilateral organizations such as the Organization of American States (OAS), the Community of Latin American and Caribbean States (CELAC), the Andean Community (CAN) or more informally via transnational policy sector networks. 
The study narrates the efforts of a loose group of policy-oriented international economists over several decades to influence debates over the de facto and de jure treatment of troubled sovereign debt. Since at least the 1980s, networks of Latin American economists have articulated the challenges for policymakers in countries possessing soft currencies when faced with global financial shocks. Many highlight the recurrent propensity of debt-workout and rescheduling arrangements to favor the interests of private creditors from the Global North over governments and citizens within Latin America. This transnational expert community is not unanimous in its policy diagnoses and preferences; for example, it contains both those favoring the more market-based solution of collective action clauses and those advocating creation of a formal sovereign debt restructuring mechanism.
Latin American actors, despite their differences, experience the international sovereign debt policy arena differently than most experts from the Global North. Even working mostly through consultative, transnational networks, experts drawing on the Latin American experience have had enormous influence in global debates on issues such as the problems of "soft" currencies, rapid capital account liberalization and premature financialization, or the virtues of regional reserve funds or novel options for sovereign debt repayments.  
There remains an empirical gap between, on the one hand, the LIO's urgent need for wider legitimacy, innovativeness and political support, and on the other hand, Latin America's wealth of ideas yet apparent dearth of capable and consistent formal regional international organizations. Nonetheless, rising global multipolarity implies cumulatively large geopolitical shifts in the incentives for Latin American governments to cooperate around international policy issues of regional salience. 
Multipolarity also means that the major powers of the Global North, even against their instincts, increasingly will be obliged to listen.
Read the Journal Article
*

Never miss an update: Subscribe to the Global Economic Governance Newsletter.