Money and Empire: Charles P. Kindleberger and the Dollar System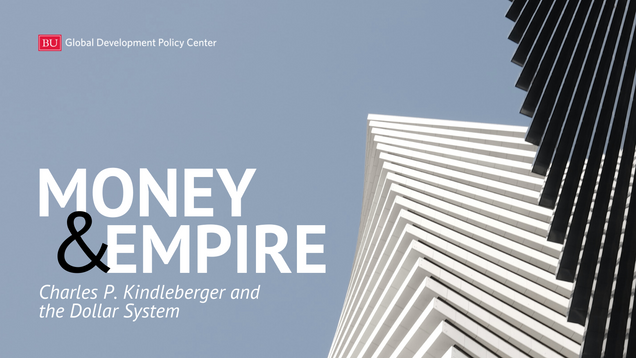 Charles P. Kindleberger ranks as one of the 20th century's best known and most influential international economists. A professor of International Economics at the Massachusetts Institute of Technology (MIT) from 1948-1976, he taught cosmopolitanism to a world riven with nationalist instinct. He worked to relieve the fears of his fellow citizens through education, thinking that if people understood how the dollar system worked, they would stop trying to destroy it. His research at the New York Federal Reserve and Bank for International Settlements during the Great Depression, his wartime intelligence work and his role in administering the Marshall Plan gave him deep insight into how the international financial system really operated.
In the new book, "Money and Empire: Charles P. Kindleberger and the Dollar System," Perry Mehrling traces the evolution of Kindleberger's thinking in the context of a "key-currency" approach to the rise of the dollar system, which he argues is an indispensable framework for global economic development in the post-World War II era. The overall arc of the book follows the transformation of the dollar system, as seen through the eyes of Kindleberger.
The book charts Kindleberger's intellectual formation and his evolution as an international economist and historical economist. As a biography of both the dollar and Kindleberger, this book is also the story of the development of ideas about how money works. In telling this story, Mehrling ultimately sheds light on the underlying economic forces and political obstacles shaping a globalized world.
Read the Book
Read the Blog