Swimming Upstream: Assessing China's Overseas Investment Push for Aquaculture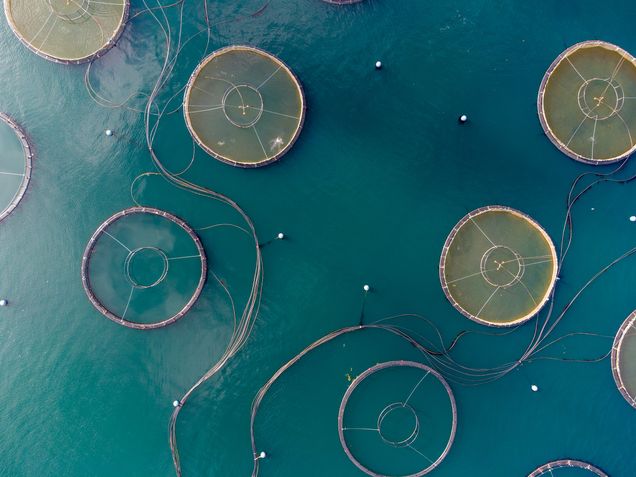 In the next few years, demand for seafood is expected to grow exponentially and the gap between local demand and local production is expected to more than double within the next decade. As the world's largest home of aquaculture (raising aquatic plants and animals for food), China is responsible for over half of global production since 2016. However, the sector does not rank highly among the country's outbound investment or development finance commitments. Concomitantly, Chinese consumers prefer imported rather than domestically produced seafood. 
In a new working paper, researchers from the Boston University Global Development Policy Center explore the paradox between China's ballooning demand for imported seafood and its growing push for overseas aquaculture investment. Using the "push and pull" framework of researching Chinese investment, the researchers seek to learn more about investor incentives and host-country policy space in an environmentally sensitive sector and how to address economic and governance bottlenecks. 
Main findings:
China has invested $1.3 billion in international aquaculture over the past 15 years. 

One deal accounts for the majority of this investment: Joyvio's purchase of Australis Seafoods in Chile for $987 million in 2019. 

The investments were primarily made in already existing aquaculture projects, rather than new greenfield investments. 

Mergers and acquisitions allow Chinese firms to circumvent the bottlenecks.

China's increasing interest in outbound aquaculture investment is due to two "push" factors: expanding food demand for Chinese consumers and an increasing awareness of the environmental impacts of the aquaculture sector.

Host countries' interest in Chinese outbound investment is impacted by two "pull" factors: environmental bottlenecks of establishing appropriate protections to mitigate risks and economic bottlenecks of effectively linking new investment to host country development goals. 

Industrial policies and environmental regulations do not appear to be disincentives to Chinese investors' "push" incentives. 

Host countries have significant policy space to direct Chinese investment toward sectors that are in line with their domestic seafood strategies and to regulate it according to their own local environmental and social priorities. 
Aquaculture poses significant risks to aquatic ecosystems and the communities they support. As such, the researchers argue host countries must determine whether expanded aquaculture production falls within their priorities and if so, to establish robust industrial, environmental and social policies to maximize the economic benefits and mitigate the risks prior to seeking Chinese aquaculture investments. Furthermore, as China develops its own environmental protections for its domestic aquaculture sector, China would be wise to facilitate outbound investment by sharing the research and best practices it produces through the Belt and Road Initiative. 
Read the Working Paper
Read the Blog