Renewable Energy Transitions in a Period of Debt Distress in Southern Africa: The Role of Development Finance Institutions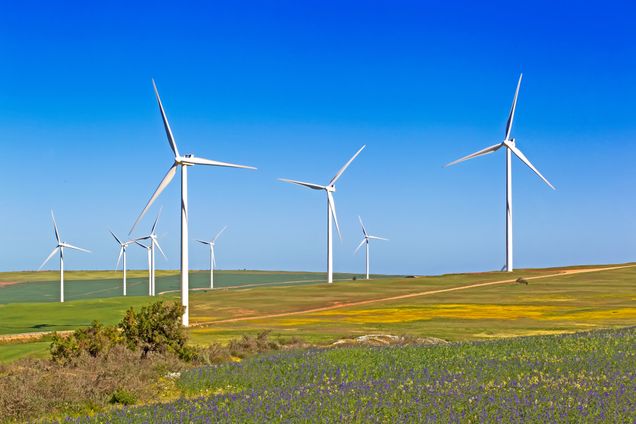 With significant investment, the Southern African Development Community (SADC) region could attain full energy access and 53 percent renewable energy (RE) capacity by 2040 while on its way towards zero-carbon growth. However, there is increasing concern that SADC countries have become economically vulnerable and increasingly unable to take on more external debt due to the ongoing constraints of the COVID-19 pandemic. Lockdowns associated with the pandemic were also disruptive to SADC's energy sector across the entire electricity value chain, from the utility level to the national and regional levels, with the greatest impact falling on renewable energy capacity development.
Given these constraints, how can the RE transitions of SADC countries be financed during a period of debt distress?
A new report by the Southern Africa Development Community Centre for Renewable Energy and Energy Efficiency, the University of Pretoria Centre for Human Rights and the Boston University Global Development Policy Center explores the role of development finance institutions (DFIs) in enabling RE transitions of SADC countries. The report is a synthesis of three virtual workshops held between June-October 2021 with international experts in energy, finance and development. The study builds on a November 2020 report that sketched a roadmap for how the SADC region could expand the use of RE to increase energy access and spur economic development.
The report produced key findings and recommendations regarding the impact of the pandemic on the acceleration of RE in the SADC region amidst looming debt distress as well as the role of DFIs in financing RE transitions.
Key findings:
Lockdowns associated with the pandemic disrupted SADC's energy sector across the entire electricity value chain, from the utility level to the national and regional levels, with the greatest impact falling on RE capacity development. RE projects could not fully benefit from policy initiatives designed to stimulate private sector engagement and RE project development and implementation slowed overall.
The pandemic changed the way financiers view the risks associated with projects by affecting the sovereign and corporate debt landscape in SADC countries and complicating the risk-assessment process. If the debt issue is not addressed, credit and currency risks, among others, will likely drive up the cost of capital, affecting long term returns and eventually undermining private sector investment.
DFIs are well-placed to both mobilize and catalyze private resources by supporting mechanisms that enhance the enabling environment to better leverage private investment.
Key recommendations:
The first section of the report on the impact of COVID-19 on SADC's energy sector argues for (a) introducing fiscal incentives to support renewable energy development, (b) promoting more active private sector participation through enabling regulatory frameworks that would include redesigning market structures, strengthening regional integration, accelerating adoption of smart grids, developing more innovative financing models and shifting to more cost-based tariffs.
The second section on the challenges and opportunities of SADC's debt conundrum highlights the need for (a) adequate project risk management, (b) further investigations into whether the COVID-19 pandemic had affected bankability and, if so, the extent to which it had done so, (c) creative financing mechanisms and means by which the private sector could supplement gaps in official financing and (d) project design that promotes transparency, accountability and inclusiveness.
The third section on the role of DFIs in financing renewable energy in the COVID-19 era recommends (a) maximizing debt financing instruments, (b) increasing the role of DFIs in mobilizing and catalyzing private sector resources, (c) pre-investment support to ensure project bankability, (d) local financing options, (e) cooperation and collaboration among DFIs, (f) investing in small-scale renewable energy projects and (g) prioritizing regional project surveillance and monitoring.
Together, the report highlights ways to enhance the SADC policy and regulatory environment and encourages further engagement by DFIs to keep RE development on track to meet the target of 53 percent renewable energy generation by 2040. The report will be presented at the SADC Development Finance Resource Centre Subcommittee Forum on June 24, 2022, in Gaborone, Botswana, where DFI Chief Executive Officers will discuss strategic issues within the DFI mandate to promote effective mobilization of resources by the financial sector.
Access to clean, reliable and affordable electricity in SADC countries is critical for socio-economic growth and development. This will require the pooling of technical and financial resources to address massive investment gaps, particularly during a period of debt distress. But it is also an opportunity to explore innovative approaches to financing and de-risking projects and to improve their overall contributions towards economic development—for which DFIs are well suited.
Read the Report
Leia o relatório
Lire le rapport
Read the Blog
阅读中文版报告