Investor-State Disputes Threaten the Global Green Energy Transition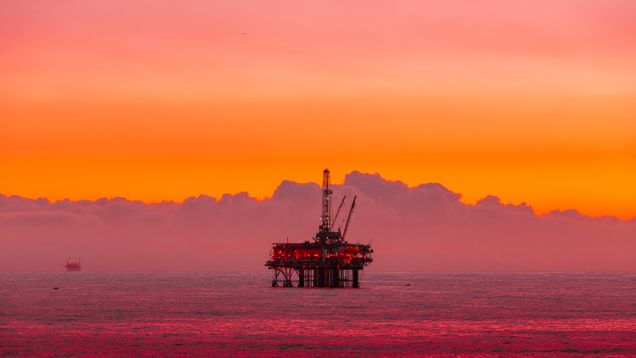 If global warming is to be kept below 1.5C, states need to rapidly phase out fossil fuels. But government efforts to limit fossil fuels, such as cancelling pipelines and denying drilling permits, will impact asset holders and demands for compensation will ensue.
When assets are protected by international investment treaties, legal claims can be brought against countries by investors in a controversial process known as investor-state dispute settlement (ISDS).
Considering the costs of in/action on climate, what are the legal and financial risks associated with potential government action to limit oil and gas production?
A new study published in Science by a team of researchers at the Boston University Global Development Policy Center, Colorado State University and Queen's University in Canada estimates the costs of possible legal claims from oil and gas investors in response to government actions to limit fossil fuels. They find legal claims could reach $340 billion, a substantial amount that would divert critical public finance from essential mitigation and adaptation efforts to the pockets of fossil fuel industry investors.
Main findings:
The high end of government liability to ISDS claims for limiting fossil fuels is $340 billion.

This estimate is more than the total level of public climate finance provided globally in 2020, which was $321 billion.
Fossil fuel cases have a high average amount of compensation awarded ($600 million) and asset valuation is complicated by the volatility of oil prices, which are highly sensitive to exogenous shocks such as the pandemic and Russia's war in Ukraine.

TC Energy, a major Canadian energy company, is seeking more than $15 billion over US President Joe Biden's cancellation of the Keystone XL Pipeline.
Rockhopper, an international oil and gas exploration and production company based in the UK, is currently using ISDS to seek an undisclosed amount over Italy's denial of a coastal drilling permit.
The five countries with the greatest potential losses from ISDS are Mozambique ($7-31 billion), Guyana ($5-21 billion), Venezuela ($3-21 billion), Russia ($2-16 billion) and the United Kingdom ($3-14 billion).
If countries decide to also cancel oil/gas projects that are currently under development, 33 countries would be vulnerable to additional ISDS claims, most notably Russia ($5-23 billion), Mozambique ($5-19 billion), Kazakhstan ($6-18 billion), Guyana ($2-6 billion) and Indonesia ($3-4 billion).
The Energy Charter Treaty

protects the most oil and gas production of any treaty in the dataset. If the 32 countries that are in the process of joining do accede to the treaty, the global ISDS price tag would increase by 19-24% ($12–45 billion). Termination of the treaty could reduce the global price tag of oil and gas project cancellations by $5-20 billion, or more.
To date, there have been at least 231 ISDS cases related to fossil fuel investments, which is almost 20 percent of the total known number of cases across all sectors. Ninety-two percent of fossil fuel cases are related to oil and gas investments. Fossil fuel investors have been successful in 72 percent of cases that were decided on the merits where the final award was disclosed.
Increasingly, there is a tendency for tribunals to use projections of an investment's expected future income across its entire life cycle as the basis of compensation, using discounted cash flow as the method of calculation. The result has been hugely inflated monetary awards in the hundreds of millions and even billions of dollars. In some cases, the amount of compensation awarded has been described as "crippling," because it is incommensurate to the state's capacity to pay.

Governments don't always lose, but the rules are sufficiently vague to make it difficult to predict outcomes. This, combined with the risk of a very large award, can create a chilling effect.
The existence of international treaties that provide protection to investors and access to ISDS increases the power of the fossil fuel industry to resist the implementation of policy measures that are crucial for the global green energy transition.
In all, the study indicates countries across income levels could face tremendous financial losses if ISDS claims are successful. The authors argue governments should take measures to prevent fossil fuel investors from accessing ISDS, including moving quickly to terminate agreements.
Read the Journal Article
Read the Blog