Turning Words into Action: A Post-COP26 View of China's Commitment to Quit Coal Overseas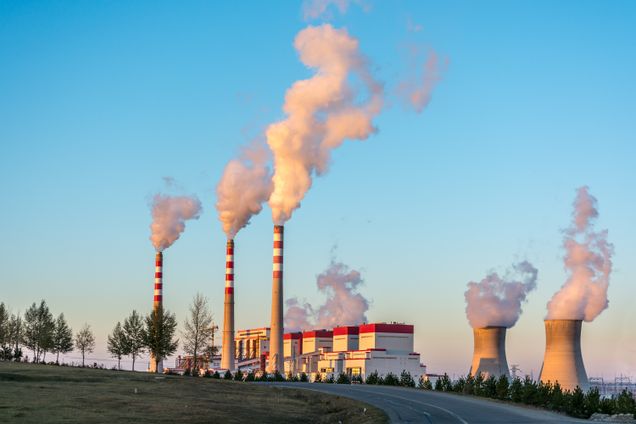 By Xinyue Ma
At the 76th United Nations General Assembly (UNGA) this September, Chinese leader Xi Jinping announced China would increase support for other developing countries in green and low-carbon energy and would not build new coal-fired power plants abroad. As the Group of 20 (G20) made similar commitments soon after in October 2021 to phase out public finance for unabated international coal power generation, these developments mark the end of almost all major international coal public finance. However, questions remain regarding the scope of China's commitments, how they will be concretized into action and where China's domestic use of coal power stands.
As the Chinese government started to roll out the 1+N Decarbonization Roadmaps around the 2021 United Nations Climate Change Conference (COP26) in November, increasingly concrete guidance on China's domestic carbon neutrality transition is starting to appear. Meanwhile, the US and the European Union are stepping up their alternative initiatives to support infrastructure projects in developing countries with the clear intention of competing with China's Belt and Road Initiative. Additionally, international dialogues on green energy and climate action between the Chinese government and developing countries and regions have been swiftly on the rise in recent months.
Taken together, how much CO2 emissions could be avoided by China's overseas coal exit? What steps has China taken to advance its commitments since UNGA and what else needs to be done? By surveying the answers to these questions, a clearer picture of progress emerges, showing significant steps in the right direction, but also a long way to go.
How much CO2 emissions could China's overseas coal exit commitment avoid?
According to a recent policy brief by the Boston University Global Development Policy Center, a total of 101 GW of coal-fired generating capacity could be affected under the most encompassing interpretation of Xi's announcement. However, it remains to be seen whether the scope of the commitment includes only projects under planning and negotiation, projects already under construction, or those that have already reached financial close; whether it applies to projects with state-backed policy bank finance or other types of finance and investment; and whether the announcement will also affect coal plants with Chinese construction companies and no associated finance. Depending on which of these factors are included, the scale of the impact could vary widely, from abating about 74 million tons (Mt) to 594 Mt CO2 emissions annually, in addition to foregone emissions from Chinese-funded coal plants that would have been announced in the future.
While leading Chinese state-owned commercial banks and private companies, such as the Bank of China and Tsingshan Holding Group, have swiftly responded with pledges of compliance, and specific coal projects, such as the Limpopo 3GW coal power plant in South Africa, have also confirmed withdrawal, the scope of the commitment may need to be further clarified to guarantee the accountability of all relevant actors.
What has China done to advance its commitments since the UNGA announcement?
In October 2021, China held the Second Belt and Road Energy Ministerial Conference and launched the "Qingdao Initiative for Belt and Road Green Energy Cooperation", calling for increasing ambitious green energy planning, building a more attractive green energy investment environment, lowering capital costs for green energy and strengthening capacity building and technical assistance. China's Ministry of Commerce and Ministry of Ecology and Environment jointly published a new draft for comments for the "Guidelines for Ecological and Environmental Protection of Foreign Investment and Cooperation Construction Projects" in November 2021, which significantly elaborated operational guidelines for Chinese enterprises overseas compared with the 2013 version, including recommendations to actively participate in low-carbon projects in host countries and to prioritize renewable energy projects.
Meanwhile, China's National Energy Administration has been stepping up its engagement with specific developing countries and regions on clean energy cooperation, including with Central and Eastern European countries, Latin America and the Association of Southeast Asian Nations (ASEAN), liaising between companies and institutions in China and other developing countries to advance communications and opportunities on clean energy cooperation. The recently held Forum on China–Africa Cooperation (FOCAC) also included for the first time a "Declaration on China-Africa Cooperation on Combating Climate Change", which echoed Xi's clean energy and no-coal commitment.
These policy updates and active engagements are key to guiding and facilitating the shift of focus from coal power towards renewable energy. In fact, this shift has already been seen in the recent trends of China's overseas energy investment and finance. Yet, what are the barriers to accelerating the process, and what measures are needed to overcome them?
What else needs to be done?
A recent journal article from the Boston University Global Development Policy Center finds host country requirements and the policy environment have been the main determinants in the types of energy China invests in overseas. Now that China will no longer build new coal power projects overseas, clearer host country policies that facilitate renewable energy investment will be key, and not only Chinese partners. The Qingdao Initiative mentioned above covers most major aspects of cooperation needed to facilitate a green energy transition. These initiatives need to be transformed into concrete projects and actions. Both China and host countries should also push to expand the commitment to cover other major coal-consuming industries and fossil fuel projects, so the opportunity to leapfrog towards zero-emission energy development is maximized.
Chinese stakeholders are faced with the immense challenge of transforming a heavily coal-reliant economy towards carbon neutrality. The overseas coal exit announcement on top of domestic restrictions means Chinese companies will not be able to divert their coal power construction capacity overseas. Nevertheless, renewable energy investment opportunities in developing countries calculated by countries' first National Determined Contributions alone amount to $800 billion. For countries with an existing Chinese-backed high-emissions power generation fleet and high renewable energy potential, there are also opportunities to accelerate a just energy transition through refinancing arrangements. Where risks of debt distress to Chinese entities are emerging, linking debt restructuring with new renewable energy projects may also be a viable option in some circumstances.
For China's domestic coal-dominant power system, policies that support efficiency and flexibility for upgrading operating coal power facilities are going to play a key role alongside rapid scale up of renewable energy until 2025, when the net phase-down of coal power will begin. Overseas and domestic projects may well inform each other on effective implementation of similar projects and advance South-South cooperation. For China to pilot the transition with its overseas portfolio, clear policy guidance, viable transition models, closer cooperation with host countries and innovative financing tools are important places to begin.