Assessing the Status of Existing and Tentative Marine World Heritage Areas Reveals Opportunities to Better Achieve World Heritage Convention Goals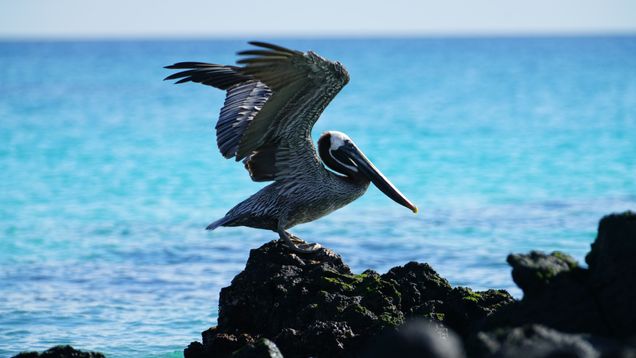 The 1972 World Heritage Convention (WHC) and 1994 Global Strategy aim to preserve the outstanding universal value of internationally important cultural and natural sites within a "representative, balanced and credible" network of highly-protected areas. Increasing human pressures and shortfalls in representation have been documented across the World Heritage network, particularly in terrestrial and cultural sites, threatening the integrity and primary goals of the WHC. However, the conservation status of current and tentative (i.e., proposed) marine natural World Heritage areas (mnWHA) remains relatively unknown.
In a new article published in the Journal of Environmental Management, Blake Alexander Simmons and coauthors assess the extent of recent (2013) and historical (2008–2013) cumulative human impacts and several metrics of representation (country, continent, ecoregion, wilderness and 'at-risk' species) within existing and tentative mnWHAs. Their study found moderate, yet increasing cumulative human impacts across most existing sites, and high or very high impacts across the majority of tentative sites.
Main findings:
Clear, quantifiable metrics and targets for WHC objectives need to be established and the evaluation and reporting process of how newly-inscribed WHAs contribute to overarching goals and global biodiversity targets needs to be transparent.
The results found biases in mnWHA representation across continents, countries and biogeographic regions as recognized by previous studies. For example, the lack of representation in Africa and the lack of marine ecoregion representation.

At the ecoregion scale, the authors argue it is not surprising that the current mnWHA network is not representative, given the relatively few existing mnWHAs compared to the world's 232 marine ecoregions.
Closing some representation gaps will require nominations and management to be reimagined.

One of every five existing mnWHAs is facing very high human impacts, with more than half of these experiencing relatively large increases in impacts.

Sites experiencing the greatest increase in cumulative human impact (CHI) since 2008 include Ningaloo Coast, Galapagos Islands, Coiba National Park and Malpelo Fauna and Flora Sanctuary.

There are

shortfalls in representation within the current network across all considered measures (geographic and biogeographic regions, wilderness, at-risk species) and moderate yet increasing CHI across the majority of sites.
Close attention needs to be paid to these sites to ensure CHI is quickly reduced and outstanding universal value is adequately maintained.
Figure 1: Marine World Heritage Areas: Status, Threats and Opportunities to Better Achieve Conservation Goals
The global attention on WHAs, along with the myriad of decision-making processes and infrastructure, have the potential to produce rapid and lasting changes in how the world's natural World Heritage—and biodiversity in general—is monitored and conserved, while significantly contributing to an equitable, representative protected area network that transcends national boundaries. Simmons and coauthors urge the WHC to adopt quantitative, systematic and transparent evaluations of how current and tentative sites contribute to the overarching goals of maintaining a representative World Heritage network and preserving outstanding universal value for future generations. 
Read the Journal Article