Financing Forest Protection Without Fueling the Debt Crisis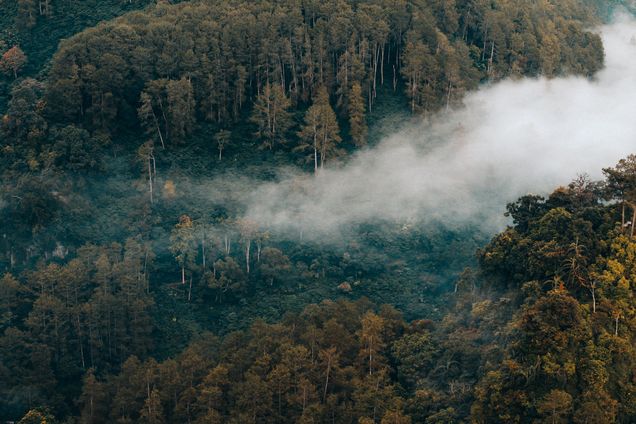 By Blake Alexander Simmons and Rebecca Ray
Last month, leaders from over 130 countries endorsed the Glasgow Leaders' Declaration on Forests and Land Use at the UN Climate Change Conference (COP26), pledging to halt and reverse deforestation by 2030. This comes on the heels of another agreement, the Kunming Declaration from the Convention on Biological Diversity (CBD COP15), to support developing countries' biodiversity conservation efforts. These pledges are critical moves to combat deforestation, one of the largest sources of global carbon dioxide emissions.
World leaders are under pressure to act fast to combat the impacts of climate change on global forests and the communities that depend on them. And for good reason: more than 42 percent of the global land area is expected to shift to new ecological life zone classifications by 2070 under a 'business-as-usual' scenario of greenhouse gas emissions.
But these aren't the first pledges of this sort. Less than a decade ago, 40 countries and over 100 companies and organizations signed the 2014 UN Climate Summit's New York Declaration on Forests, which aimed to halve deforestation rates by 2020. Yet, few policies have delivered on this promise and global tree cover has continued to shrink since 2015 at an average rate of a quarter million square kilometers per year. Skepticism remains high that this latest pledge will succeed where previous promises have failed.
One key obstacle is the cost of compliance. Recent estimates of the funds required to incentivize forest protection, management and restoration over the next 25 years range widely, from $2 billion to $393 billion annually. Amid a looming debt crisis in the Global South, it is unclear how countries will be able to afford it. But debt-for-nature swaps, an innovative financial instrument, could hold the key to unlocking much needed climate finance and progress.
To pay for the Glasgow Declaration, 12 countries and more than 30 private financial institutions have pledged $19.2 billion in new finance, including $1.7 billion for Indigenous peoples and local communities, $1.5 billion to protect forests in the Congo Basin and $472 million for forests in Indonesia. Though these commitments are welcomed, it remains unclear how the funds would be channeled to recipients. If in the form of interest-bearing loans, it will put conservation action out of reach for many low- and middle-income countries.
After nearly two years of COVID-19 and record capital flight as international investors fled to the relative safety of their own countries, developing countries can scarcely afford more debt. The G20's debt relief program for the poorest countries is set to expire in December 2021, opening the possibility of a wave of debt trouble in early 2022 without significant restructuring.
Concomitantly, climate change is expected to especially hurt the economic prospects of developing countries, as increasingly frequent natural disasters hurt harvests and require repeated cycles of rebuilding damaged infrastructure. Requiring them to shoulder new long-term interest costs – in addition to the short-term costs of foregoing the economic benefit from cutting down forests – may make real progress impossible.
Instead, world leaders from wealthy nations could offer 'green' debt relief to curb global deforestation rates in the form of debt-for-nature swaps, which offer a mechanism for converting new environmental commitments in exchange for a portion of current debt repayments, freeing up capital for conservation projects. While not a new concept, these debt swaps have seen a resurgence in the last several years, including swaps in Belize and the Galapagos Islands.
A global agenda for implementing the Glasgow Leader's Declaration through debt-for-nature swaps could easily align with forest protection goals. Debts could be exchanged for establishing new protected forest areas where contemporary deforestation remains a significant threat.
But while formal protected areas can effectively reduce emissions from deforestation, such top-down policy instruments have faced widespread criticism for poor planning, exclusion of local communities' voices and insufficient resources for proper management and enforcement.
Therefore, world leaders could instead focus efforts on investing in other effective area-based conservation measures (OECMs), such as Indigenous protected areas, community-managed forests and natural sites of cultural or spiritual importance. Through OECMs, the $1.7 billion pledged for Indigenous peoples could be allocated, providing the necessary financial support to  sustainably manage more than one-third of the world's remaining intact forests.
In addition to new finance commitments, any meaningful global collaboration on forests will also require significant technology transfer from rich to developing countries to green the supply chains that are driving deforestation. Without this element, expanded protected forest areas may simply push deforestation to unprotected areas nearby.
Importantly, these pledges are only as strong as the political will behind them. Domestic climate and conservation policies must explicitly align with the goals of the Glasgow Declaration. If not, it is unlikely that deforestation will end in less than ten years. Moreover, the highly partisan nature of climate policy in wealthy countries, like the United States, jeopardizes long-term support and funding that can out-last political regime changes. Working in close collaboration with recipient countries, through their national climate and biodiversity funds, will be crucial to ensuring donor and recipient nations alike are accountable for shared goals.
With so much at stake and much to be done, it is crucial that governments, corporations and communities unite to rapidly reduce deforestation in the next decade, while ensuring low- and middle-income countries are not left to foot the bill for global climate action.