Labor Market Nationalization Policies and Exporting Firm Outcomes: Evidence from Saudi Arabia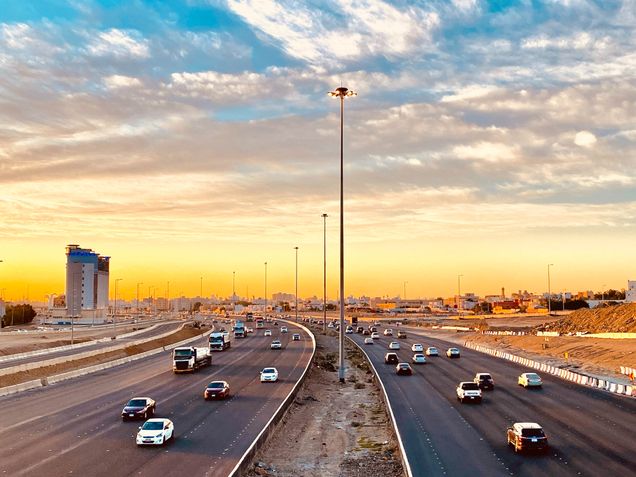 While the United States struggles to address its most severe labor shortage on record, across the globe, Saudi Arabia faces a very different challenge. 
As of 2020, 72.4 percent of its population is of working age, defined by the Organization for Economic Co-operation and Development as the percentage of the population aged 15 to 64. In order to provide opportunities for its robust domestic labor supply and combat high levels of unemployment, the Saudi government has engaged in various versions of an ongoing scheme for decades, known as "Saudization," or Nitaqat. This policy dictates that Saudi firms must fill a certain number of positions with Saudi nationals before hiring foreign employees, of which there are a large number in the Kingdom. Given the prominence of Nitaqat in the Saudi government's Vision 2030 strategic plan, the policy is sure to play a role in determining the survival of firms based on their compliance with the quotas. 
In a new working paper published by the National Bureau of Economic Research, HCI Associate Director Patricia Cortés, Semiray Kasoolu of Y Analytics and Carolina Pan of Power for All explore how Nitaqat affected the outcomes of exporting firms, the most productive sector of the non-oil economy, within the last decade. The authors find that whereas the policy was successful in increasing the employment of Saudi nationals, it came at a high cost to these firms in the form of competitiveness and worker productivity.
Main findings
:
In the year following the announcement of the policy, relative to firms above the

Nitaqat

quota, firms below the quota were 1.5 percentage points more likely to exit the market, 7 percentage points less likely to export, and conditional on exporting, the value of their exports fell by 14 percent.

Additionally, surviving firms reduced their labor force by 10 percent.

In complying with

Nitaqat

, firms hired mostly lower-wage, low-skilled Saudis.
The results by Cortés and coauthors reveal that Nitaqat, while successful in achieving its stated purpose, had unintended consequences with big implications for the health of the Saudi economy. The negative effects of the policy suggest that the long-term goal of the Saudi government of increasing the GDP share of non-oil exports is compromised by policies encouraging firms to hire more Saudi nationals through quotas and levies. 
In all, the research findings can help inform decisions by the Saudi government and other Gulf states about whether to expand Nitaqat and similar programs in the future. 
Read the Working Paper
Read the Blog