GDP Center Round Up – Convention on Biological Diversity, Conference of the Parties (CBD COP15)
From October 11-15, 2021, China will host the first phase of the 15th Convention on Biological Diversity, Conference of the Parties (CBD COP15), a major global summit on biodiversity.
Signed by 150 government leaders and entered into force on December 29, 1993, the Convention on Biological Diversity is dedicated to promoting sustainable development. The Convention has three major objectives: 1) The conservation of biological diversity; 2) the sustainable use of the components of biological diversity; and 3) the fair and equitable sharing of the benefits arising out of the utilization of genetic resources.
At the CBD COP15, leaders will address agenda items essential to the continued operations of the Convention and its two Protocols. A High-Level Segment will convene from October 12-13 and is expected to issue a 'Kunming Declaration' to add political momentum to the Framework negotiations. A second phase of the conference to conduct final negotiations on the post-2020 global biodiversity framework with take place in person in Kunming, China, from April 15 – May 8, 2022.
Concurrently, the Boston University Global Development Policy Center has produced research examining the risks to biodiversity from China's overseas development finance projects and what environmental management frameworks could be implemented to preserve ecologically sensitive areas. Below, see a selection of our research related to China, biodiversity and sustainable development.
---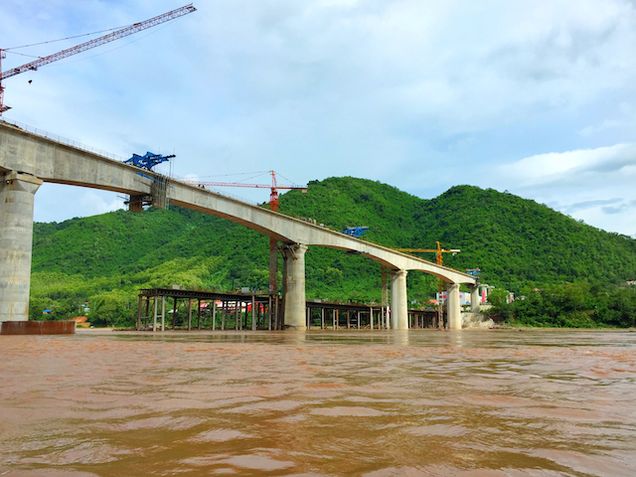 Given the impressive scale of China's development finance, it is no surprise that global interest is growing in ensuring that China's international economic activity aligns with global commitments for the climate and the UN 2030 Agenda for Sustainable Development.
A new policy brief by Rebecca Ray explores the strides China has made in aligning its overseas activities with global climate goals and the environmental management frameworks that would strengthen the sustainability of China's overseas investments. Drawing on a selection of recent research, Ray assesses the significant risks currently posed to biodiversity and Indigenous lands from China's overseas development projects and compares the frameworks used by other development finance institutions globally to mitigate environmental damage. Read the policy brief and read the op-ed.
---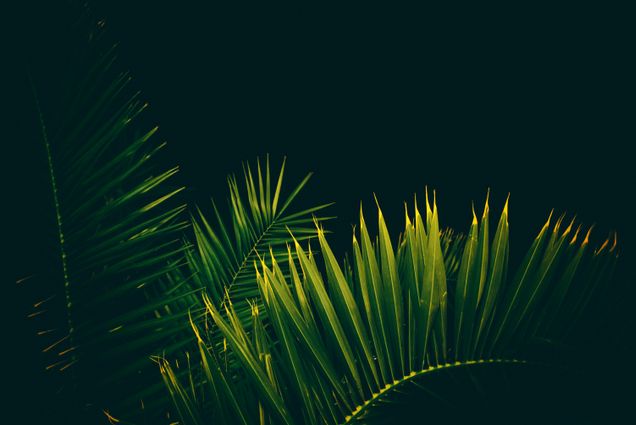 China has become one of the world's largest lenders in overseas development finance. Development projects, such as roads, railways and power plants, can often result in biodiversity loss and infringement on Indigenous lands, yet the risks implicit in China's overseas development finance have until now been poorly understood.
In a new journal article published in Nature Ecology & Evolution, a team of researchers with the Boston University Global Development Policy Center and the Boston University Department of Earth and Environment assesses the risks to global biodiversity and Indigenous lands from China's overseas development projects, finding on average higher levels of risk to both biodiversity and Indigenous lands than similar projects by the World Bank.
The results from this study provide an important global outlook of socio-ecological risks that can inform policymakers and strategies and unlock the full potential of China's overseas development finance for sustainable development worldwide. Read the journal article and read a blog summary.
---
Since its inception eight years ago, China's Belt and Road Initiative (BRI) has led to more than 200 cooperation documents with 140 countries and 31 international organizations. Behind the scenes, Chinese policymakers have been developing an environmental management framework to govern their outbound investment and finance to "green" the BRI and help countries achieve the 2030 Agenda for Sustainable Development.
In a new special policy report published by the China Council for International Cooperation on Environment and Development (CCICED), a team of global researchers and policy experts explore how environmental governance of China's overseas activities is implemented, international lessons for greening the BRI and policy recommendations for China. The report details the green silk road and high-quality development of BRI cooperation, the environmental management system for China's overseas investments and the experiences of environmental management in international direct foreign investment and official development assistance. The final chapter includes policy recommendations for priority areas for boosting sustainable development in overseas BRI projects, for NGOs practicing environmental management for BRI investment and financing and details five key pillars for full lifecycle environmental management in BRI projects. Read the report. 
Many developing countries are experiencing mounting external debt distress owing to the economic consequences of COVID-19. Without substantial debt relief, developing countries will face pressure to exploit natural capital to pay short-term debt, placing conservation and climate change ambitions aside.
It is therefore of paramount importance to align debt restructuring efforts with climate, biodiversity, and development goals. Although China has only recently become a major creditor, it has already built a strong record of bilateral debt relief and has begun to advocate for linking biodiversity, climate change, and international finance.
A February 2021 journal article identifies the countries that would benefit from participating in debt-for-climate or debt-for-nature swaps with China— including Angola, Cambodia, Laos, Myanmar, Senegal, Sudan, Zimbabwe, Fiji, Togo, Pakistan, Cameroon, Ethiopia and the Solomon Islands, based on their exposure to significant levels of Chinese debt and threats to their climate and biodiversity. The authors also explain why participating in such swaps would benefit China and cement its status as a global leader on climate. Read the journal article and explore the interactive.
---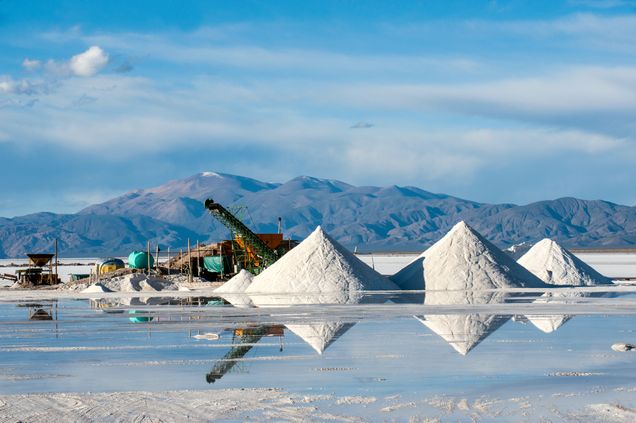 As China emerges from its COVID-19 recession, the country has already seen an early resurgence in key industrial sectors. This is particularly true for industries linked to renewable energy generation, driven by President Xi Jinping's quest for carbon neutrality and his recent announcement that China would "build no new coal plants overseas." 
In a new policy brief published by the Latin American Studies Association, researchers explore the history of lithium mining in the region and how the future of lithium mining may affect commitments to long-term sustainability. Over the past few years, Latin American countries, as well as China, have made ambitious new commitments for environmental performance, commitments that require greater transparency and deeper involvement by affected communities. Living up to these commitments in a sector fraught with environmental conflicts will be crucial to determining whether this promised boom will benefit Latin American nations and communities, as well as Chinese investors. Read the policy brief and read the op-ed.
---
Never miss any update: sign up to receive our Global China Initiative newsletter.