Webinar Summary: Will the Revamped US Trade Policy Be Ready for Global Challenges?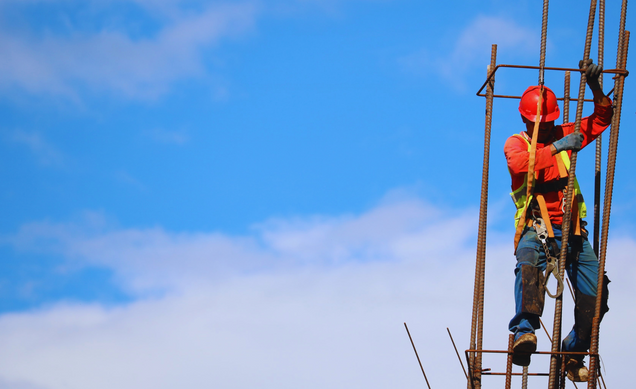 On Monday, September 27, the Boston University Global Development Policy (GDP) Center and the United Nations Conference on Trade and Development (UNCTAD) hosted a webinar discussion to explore the future of US trade policy under the Biden administration.
The discussion was moderated by the GDP Center Researcher Rachel Thrasher and featured Richard Kozul-Wright, director of UNCTAD's division on globalization and development strategies; Xolelwa Mlumbi-Peter, Ambassador for South Africa's Mission to the World Trade Organization (WTO); Damon Silvers, Senior Strategic Advisor and Special Counsel to the President of the American Federation of Labor and Congress of Industrial Organizations (AFL-CIO); and Tim Meyer, a Professor of Law and Director of the International Legal Studies Program at Vanderbilt Law School.
Rachel Thrasher, author of the 2021 book 'Constraining Development: The Shrinking of Policy Space in the International Trade Regime,' introduced the session by explaining the global context of trade diplomacy. The conversation on WTO reform has been developing for some time with a range of priorities in tension: fulfilling the promises of the Doha Development Round; re-establishing a functioning dispute settlement mechanism and appellate body; protecting multilateralism over the rise of plurilateral agreements; and challenging the trade practices of China.
Amid this complexity, the Biden administration has announced an ambitious vision for a 'worker-centered' trade policy to tackle the global race-to-the-bottom, build resilience in domestic supply chains and strengthen trust in the multilateral trading system. According to Thrasher, the new US trade policy could be fundamental to a more resilient global trade and investment system, but this will require an approach that unites interests of both developing and advanced economies, rather than pitting them against one another.
A revamped US approach to trade comes at an opportune time. As a recent research paper from UNCTAD explains, the current trade regime has yielded key trends that are ripe for reform: the deepening of inequalities, the growing dominance of big firms, the scant economic benefits of liberalization and enduring boom-bust cycles.
However, according to Kozul-Wright, the conversation on WTO reform has put developing countries in a reactive, rather than agenda-setting mode, pushing their priorities further out of the picture. At the same time, developed economies have somewhat abandoned trade multilateralism, leading to a chilling effect on diplomacy.
At this juncture, the core question for Richard Kozul-Wright is whether the US approach deviates from recent trends, or if a 'business as usual' agenda will prevail. From UNCTAD's analysis, the existing trade regime continues to prescribe trade liberalization as a panacea, despite evidence to the contrary. While the US position may hold promise, it has not yet strayed too far from this model, for example in their intention to reform  Special and Differential Treatment (SDT) for developing countries.
For Kozul-Wright, a trade system that can deliver on different priorities would put resilience before profitability, but building resilience requires flexibility with regards to trade rules. To this end, Kozul-Wright proposes Peace Clauses that can be triggered in different emergency contexts to prevent trade and investment rules from acting as a barrier to necessary public interest priorities.
While such instruments would have been vital during the COVID-19 pandemic, for example in enabling a TRIPS Waiver for COVID-19 products, they will also be necessary to build a trade regime that can respond to climate change. As it stands, the focus on market-friendly solutions and more liberalization are not consistent with the common but differentiated responsibilities at the heart of the climate agenda. Instead, more policy space will be necessary for green industrial policy, which is likely to come into tension with a range of trade rules. According to Kozul-Wright, bridging the policy gap on trade and climate is therefore crucial both for a more resilient trade regime and for securing Paris Agreement commitments.
While reform debates expose persistent tensions, Kozul-Wright explained that there is also common ground that must be capitalized on to secure a lasting transformation to global trade policy built.
First, trade is not a siloed agenda and isn't a perfectly competitive environment, instead it is a terrain of huge power asymmetries. This suggests a much more strategic approach to trade policy that can prioritize policy space for green structural transformation across regions. Second, distribution matters: it is no longer credible to consider trade as a complete win-win. This means recognizing that corporate power is a major distortion in international trade, which means looking not only to discussions on global taxation, but also on global competition and anti-trust policy. Finally, he argued for the need to see trade in context alongside other global economic governance challenges. There can't be a resilient trade system without a resilient financial architecture – another area where leaders can find common ground.
Ambassador Xolelwa Mlumbi-Peter began her intervention by encouraging attendees to reflect on the role of the multilateral trading system in the context of the current crisis. The pandemic is set to have far-reaching economic impacts and uneven recovery with the cost borne disproportionately by developing countries. In the first instance, sustainable recovery will need equitable distributions of vaccines – which could cost the global economy more than $9 trillion if not implemented.
According to the Ambassador, the future of multilateral trade should be based on solidarity, addressing common challenges in a fair and balanced manner. For example, the disproportionate economic impact on developing countries reveals how important it is to uphold key principles such as SDT and consensus-based decision-making. Responding adequately to the crisis should also prompt a return to the original goals of the WTO – full employment and higher living standards worldwide. According to Ambassador Mlumbi-Peter, trade is not an end in itself, but a means to achieve these key goals.
For longer term reform, developing countries have been calling for development to be put at the center of the WTO work program, as embodied in the Doha Development Agenda. COVID-19 has highlighted the strategic vulnerability of developing countries, and the persistent need for policy space that enables structural transformation to move up the value chain. This has been made more evident in the context of vaccines during the pandemic: developing countries may host one part of a supply chain, but not the broader manufacturing process that could strengthen regional resilience.
Ambassador Mlumbi-Peter concluded her contribution by reflecting on Kozul-Wright's call for a resilient trading system. According to the Ambassador, how resilience is defined impacts the resultant policy prescriptions. True resilience would enable a balance between national development priorities and multilateral negotiations and obligations. But to build trust in an inclusive rules-based-system, the multilateral nature of the WTO must be protected.
To this end, South Africa and India have put forward a paper that is being considered by the WTO General Counsel on the legal status of Joint Statement Initiatives (JSIs), plurilateral agendas that have proliferated in recent years. At the same time, the WTO has been unable to conclude mandated agendas, which has further undermined trust. According to the Ambassador, the future of multilateral trade will require a system that works for all members, rather than preserving only the interests of the few.
This mantra of equitable outcomes can be considered both between and within countries, and to this end, Damon Silvers focused his intervention on the distributional priorities of the developing Biden trade agenda.
According to Silvers, a 'worker-centered trade policy' is both an orientation and a set of specific policies. The orientation is to make trade policy based on the evidence of impacts on working people: the measure of any trade policy should be its effect on working people, not on the profitability of sectors of the global corporate community. According to Silvers, the process of the Biden trade policy thus has been community engagement not as an afterthought, but a concrete policy priority through genuine consultations. This has been so far reflected in the priorities of the new US Trade Representative Katherine Tai in her public engagements with communities.
Silvers went on to suggest that the substantive trade policies must be seen as a broader approach to a new international economic order that supports growth, rising living standards and full employment, while ensuring that the US has a viable and consistent strategy for broad-based prosperity. Silvers argued that pillars of this policy agenda so far have been very positive, including embracing and strengthening labor rights in the USMCA agreement, addressing forced labor and child labor in supply chains, fighting for a meaningful global corporate minimum tax, supporting the expansion of Special Drawing Rights (SDRs), increasing donations of COVID-19 vaccines and establishing a labor working group at the WTO.
Silvers concluded his contribution by reminding attendees that when President Biden came into office, a rules-based multilateral system was under profound pressure. Underneath these pressures is the reality that the global economic order concentrates wealth, accelerates the race to the bottom and has been politically unstable. This neoliberal order included the free trade agreements that have proliferated in recent decades, which have served to undercut efforts to secure prosperity for all. Silvers argued that Biden's worker-centered approach is essentially a return to the philosophy that animated the post-war settlement and the Bretton Woods agreements: the idea that international economic structures must have democratic legitimacy, support broad-based economic growth, and support rising real wages. According to Silvers, the alternative isn't a return to neoliberal mythology of the 1990s, but to the authoritarian uprisings in major economies seen in the 1930s and the attendant global instability. The moment requires cooperation, coordination and international solidarity, highlighted by the global challenges of the pandemic and climate change. But for Silvers, this is only possible with a foundation of democratic legitimacy, and Biden's new trade policy is a response to this need.
Considering the international challenge of climate breakdown, Tim Meyer began by considering recent efforts to align trade and climate agendas. He explained that the European Commission's (EC) recently presented proposal for a Carbon Border Adjustment Mechanism (CBAM), has kicked off a conversation on how climate is going to be integrated into trade policy. The EC CBAM is slated to be implemented by 2023, and there is a looming question of how the new US trade policy will interface with this approach, particularly as addressing climate change is increasingly seen as a route to create jobs.
According to Meyer, Biden has thus far approached reducing emissions through trade from a regulatory point of view, but there is evidence of a different approach beginning to move forward with suggestions for a carbon tax. Because climate change is a global challenge, there is a twofold question: firstly, what can the US do to address the climate problem, and secondly, how will that action relate to international arenas, whether multilateral issues at the WTO, or in bilateral and plurilateral relationships.
From the standpoint of the WTO, CBAMs present significant challenges. According to Meyer, bringing climate into the WTO in a way that is faithful to the appellate body requirements would mean rethinking the strict non-discrimination rules at the WTO. However, considering the significant political challenges that previous speakers explored, Meyer suggested that the WTO is unlikely to be a forum for negotiating a CBAM, which instead could be progressed with fewer trade partners on a sectoral agreement, such as for steel. By the same token, if every country adopts its own CBAM, this could see a multiplying set of alignment issues with slightly different systems interfacing. A common approach would be a better solution, building in the needed flexibility to account for differences.
Kozul-Wright concluded by emphasizing the lack of trust in the multilateral system. While he has been tremendously encouraged by the willingness of advanced economies to break with the past 40 years of neoliberalism, what has been equally astounding has been the level of indifference to the impacts developing countries have faced in the last 18 months. This reveals a reluctance to take a frank look at the multilateral system and its weaknesses, which will be necessary to any project of building back better.