Can Escazú Turn Mining Green in the Lithium Triangle? Lofty Promises Meet a Thirsty Industry in the Desert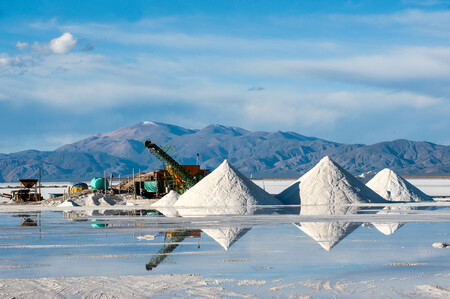 As China emerges from its COVID-19 recession, the country has already seen an early resurgence in key industrial sectors. This is particularly true for industries linked to renewable energy generation, driven by President Xi Jinping's quest for carbon neutrality.
Conversely to this domestic sustainability drive, China's demand for lithium from Latin America has been picking up, building on a foundation of Chinese investment in the sector in Argentina, Bolivia and Chile. Chinese investment in South American mining— and related socio-environmental concerns—are nothing new.
In a new policy brief published by the Latin American Studies Association, Rebecca Ray, Kehan Wang and Zara C. Albright explore the history of lithium mining in the region and how the future of lithium mining may affect commitments to long-term sustainability. Over the past few years, Latin American countries, as well as China, have made ambitious new commitments for environmental performance, commitments that require greater transparency and deeper involvement by affected communities. Living up to these commitments in a sector fraught with environmental conflicts will be crucial to determining whether this promised boom will benefit Latin American nations and communities, as well as Chinese investors.
According to Ray, Wang and Albright, it is vital for all of the parties involved to learn and apply the lessons from past Chinese mining booms in the region—particularly China's history of copper mining in Peru—to ensure socially inclusive and environmentally sustainable development in this crucial sector.
Environmental implications of lithium mining:
Lithium mining is particularly difficult to oversee environmentally, as the extraction process involves drastic groundwater depletion, laying the literal groundwork for environmental conflicts with local stakeholders over this vital resource in one of the world's most water-scarce areas.
The evaporative process of extracting lithium from the brine waters under the Lithium Triangle countries' (LTCs) salt flats requires pumping and evaporating groundwater: as much as 2 million liters per ton of lithium produced. This water-intensive process—labeled "water mining" due to the much greater amount of water than lithium extracted—creates a serious threat for local livelihoods and conservation in one of the world's most water-scarce areas.
Political implications of lithium mining:
The new wave of Chinese investments confronts a changing governance landscape, with local and international stakeholders demanding higher levels of transparency and accountability, particularly due to overlapping concerns about environmental protections and the rights of indigenous peoples.
Two recent policy achievements have responded to these issues and promote more inclusive environmental policymaking: China's acceptance in 2019 of human rights recommendations after its third Universal Periodic Review (UPR), and the entry into force of the Escazú Agreement on April 22, 2021. These agreements will expand stakeholders' expectations of inclusion in future project decisions, and raise expectations for social and environmental performance.
Lessons from the past: Peru's copper mining
Peru has the longest history hosting Chinese mining investors. Recognizing the persistence of social and environmental conflicts, the Peruvian state has developed rigorous institutions with direct mandates for conflict prevention and mitigation.
Since the 1990s, Peru has taken steps domestically and with the help of international organizations to secure workers' and indigenous peoples' rights:

Signed the 1989 Convention 169 of the International Labor Organization, asserting the rights of local indigenous communities to "prior consultation" in new projects;
Held information workshops in the areas of extraction during the environmental impact assessments process;
Formed the National Office of Dialogue and Sustainability under the Presidency of the Council of Ministers, which provides cross-ministry coordination regarding social conflicts, and;
Monitored and published monthly reports on civil conflicts, and has also established an Office for the Prevention of Civil Unrest and Governance and the Office of Environment, Public Service, and Indigenous People.

The authors emphasize that these are promising steps, but that much work remains to establish a long-term and institutionalized conflict management mechanism.
If managed well, Chinese investment may bring a much-needed boost to the LTCs' lithium sector, providing local capital inflows and facilitating sustainable energy transitions worldwide. However, in light of new environmental commitments by both China (through its acceptance of UPR recommendations) and LTC governments (through the Escazú Agreement), environmental performance will be more important now than ever in ensuring benefits for investors, communities and LTC nations. The authors argue that fair and sustainable utilization of this rich natural resource needs participation from all stakeholders: international norm building, civil society participation, central government capacity and investor cooperation.
Read the Policy Brief
Read the Blog Summary
Read the Op-ed