Patents, Protections and Pandemic: A Trade and Access to Medicines Roundup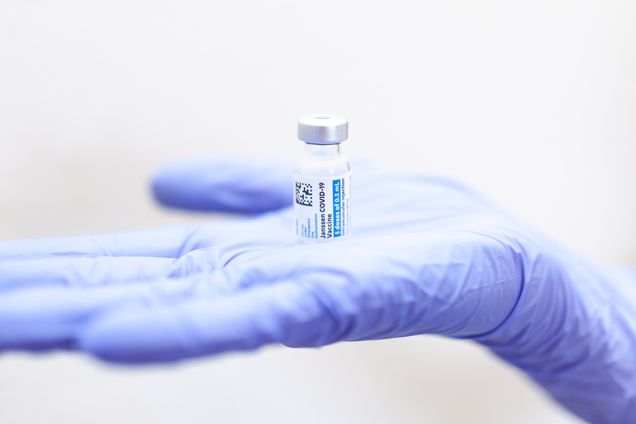 By Rachel Thrasher and Dr. Veronika Wirtz
Well before the COVID-19 crisis, the rising costs of essential medicines and the limited ability to produce affordable generics were chief concerns for low- and middle-income countries.
Those concerns turned to panic and desperation when the COVID-19 crisis spread around the world. COVID-19 revealed that production of personal protective equipment, active pharmaceutical ingredients related to COVID-19 and vaccines were clustered in a small number of firms and countries. As some firms looked to capture monopoly rents and certain nation states put in place export controls, prices soared for these goods at the time when they were needed most.
Such actions were, in part, supported by trade and investment rules that foster market concentration in innovative sectors such as medicine, data and technology. Provisions in those bilateral and multilateral treaties have recently come under renewed scrutiny, as countries recognize that they need to build domestic productive capacity to safeguard themselves from pandemics and other health crises.
The Boston University Global Development Policy Center Working Group on Trade and Access to Medicines was established in 2018 to advance an evidence-based understanding of the impacts of trade and investment treaties on access to medicines. The goal is to offer concrete policies and advice that can help the trade and investment system be a tool to expand global access to secure and affordable medicines.
The Working Group is a dynamic group of economists, legal scholars, medical scientists and policy analysts from around the world, and has conducted research on bilateral trade agreements and the price of biologics; global trade treaties and the price of insulin; and the ability to build local productive capacity in the pharmaceuticals industry in developing countries (forthcoming). Equally, the Working Group has advanced policy discourse at the WTO and at numerous regional and bilateral trade and investment treaties through direct engagement with policy makers, media and public dialogue.
In recent months, several members of the Working Group have taken an active role and produced new research on topics like the political economy of COVID-19 vaccine regulation, the innovation system as it has impacted product and pharmaceutical development during the pandemic, obstacles to vaccine rollout and the specific challenges that international intellectual property rules pose to equitable and effective roll-out of vaccines.
See highlights from this latest research below:
Perspectives in the Study of the Political Economy of COVID-19 Vaccine Regulation
TAM Working Group member Elize Massard da Fonseca, with her colleagues and the School of Public Health at the University of Michigan, engaged in a comprehensive review of the patchwork of domestic regulations governing the authorization and commercialization of COVID-19 vaccines. Vaccines against SARS-CoV-2 continue to be developed at an astonishingly quick speed and the early ones, like Pfizer and Moderna, have shown to be more effective than many public health scientists had dared to hope.
Now that effective vaccines exist, however, variations in domestic regulations are influencing the speed at which products are launched and the standards that govern them in each country. The authors propose three potential avenues for further research to understand the complexities of pharmaceutical regulation, especially in the Global South. The three avenues for research are (1) comparing and contrasting the regulation of risk in the Global North and relationships between regulatory regimes, (2) exploring the political implications of developing countries deploying regulatory reliance in place of domestic emergency use authorization processes and (3) exploring the reasons that manufacturers request marketing approval only in some countries and not in others. Read more
---
Coronavirus Politics: The Comparative Politics and Policy of COVID-19
In this new book, Elize Massard da Fonseca and her co-editors bring together over 30 experts in politics and health policy to investigate the public health decisions and interventions, as well as social policy decisions of governments facing the COVID-19 pandemic. Seen as "the most significant global crisis of any of our lifetimes", the pandemic provides these editors and their contributors with a unique opportunity to understand how politics shape, and are shaped by, various public health and economic outcomes. The authors pull on stupefying data on rates of infection and mortality, the staggering scale of public health measures, and the severe economic consequences of lockdowns across the world to inform their work.
Across four sections, Coronavirus Politics explores the interdependence of health policies on social policies in key regions of the world: Asia, Europe, the Americas and Africa. In each case, the book follows the global comparative discussion about the types of policies attempted, implemented and avoided by national governments. In addition to reporting and monitoring the policies deployed, each chapter draws on the authors' expertise in analyzing why certain interventions were more common and which ones were more successful. Read more
---
The COVID-19 Innovation System
The COVID-19 pandemic has brought forth major changes in innovation policy worldwide. In this journal article, TAM Working Group members Bhaven Sampat and Ken Shadlen take stock of the key features of the innovation system that have emerged during the pandemic, especially the network of public and private actors influencing the development and diffusion of pharmaceutical and medical technologies. They especially highlight how these shifts in innovation factors may have implications for future policy (and future pandemics).
Prior to the COVID-19 pandemic, the public sector provided the bulk of "push" funding for fundamental discoveries and research, while the promise of monopoly pricing through protection of pharmaceutical patents provided "pull" incentives for late-stage product development. During the pandemic, however, public sources played an increasing role in providing "pull" incentives through government procurement and advance purchase agreements, among other policies. While the authors point out that the role of patents in limiting access to essential products is, as yet, unclear, they acknowledge the importance and challenges facing diffusion of this innovation. In particular, they highlight the non-patent obstacles to access (know-how and technology gaps) and the lack of effective global coordination for treatment and prevention of COVID-19. Read more
---
Challenges in Ensuring Global Access to COVID-19 Vaccines: Production, Affordability, Allocation and Deployment
In this Health Policy paper, Ken Shadlen and his co-authors review the principle potential challenges to a successful global roll-out of COVID-19 vaccines. Now that regulators across the world are in the business of authorizing and approving vaccines for human use, it is immediately obvious that having licensed vaccines is not enough. There also needs to be sufficient production, affordable prices and equitable, global allocation.
To guide the review, the authors relied on a dashboard identifying key characteristics of 26 lead vaccine candidates, such as efficacy levels, dosing regimens, storage requirements, prices and production capacities in 2021, as well as stocks reserved for low- and middle- income countries. The authors present original data from a 32-country survey on the potential acceptance (willingness of country residents to get a vaccine if offered) of these vaccines. Although the indicators on this dashboard are likely to change over the course of the pandemic, the framework offers a lens through which policymakers may use to develop and implement their vaccination programs. Their findings show that countries with the highest acceptance are concentrated in East and Southeast Asia, while Eastern and Western Europe contain countries with the lowest acceptance. Read more
---
Third-Way Proposals from Big Pharma and the WTO are the Same-Old Way – Commercial Control of Supply, Price and Distribution
In a policy brief published in early May 2021, TAM Working Group member Brook Baker calls into question the efficacy of the so-called "third way" of achieving global access to COVID-19 vaccines, promoted by actors such as the pharmaceutical industry, the World Trade Organization (WTO) and the Bill and Melinda Gates Foundation. The "third way", in its most recent iteration, is an effort to coordinate a match-making effort between vaccine manufacturers and potential manufacturing partners. It would involve convening these parties to connect them up and down the supply chain, promoting bilateral technology transfer through voluntary licensing, and potentially establish a technology hub that would facilitate broader multilateral technology transfer.
However, Baker argues this "new" approach is largely a continuation of the same failed system, a business-as-usual mechanism allowing corporations to retain control of supply, price and distribution of essential pharmaceutical products. He also argues it directly competes with the growing chorus of voices worldwide demanding a waiver of intellectual property restrictions on COVID-19 vaccines and technology. This policy brief gives a clear critique of this proposed solution, and outlines a government-led approach that is more likely to ensure sufficient supply, affordable prices and equitable access to COVID-19 vaccines. Read more
---
Debunking Pharma's Talking Points on the TRIPS Waiver
In another piece, Brook Baker takes on the various, sometimes contradictory, talking points used by Big Pharma and other opponents of the TRIPS Waiver, highlighting the weaknesses of their arguments and pointing to hard evidence for the possibilities that the intellectual property waiver for the COVID-19 vaccine could provide.
Opponents of the waiver argue both that intellectual property protection is not a true barrier to ramping up manufacturing and that allowing additional producers will undermine essential financial incentives created by the protection of IP to respond to future pandemics. They assert that all existing manufacturing capacity is in use and that the complexity of transferring technology to developing country manufacturing will strain their already-limited production capacity, while supposing that vaccine originators are capable of supplying vaccines for the whole world. These detractors also put forward patronizing arguments that expanding manufacturing capacity in developing countries will be plagued by substandard or falsified products, while simultaneously asserting that new producers will disrupt supply chains and interfere with existing production.
Baker argues these are disingenuous arguments designed to distract from the real issue: the vaccine supply must be expanded, and it must be done now. Read more
---
Securing the TRIPS Waiver that the World Needs – What Comes Next
Now that the United States has publicly supported a TRIPS Waiver proposal, Brook Baker lays out the critical next steps for a rapid, effective agreement. He urges that text-based negotiations among the relevant parties take place over the course of days, rather than months, so that the WTO TRIPS Council can make a decision during its next formal meeting on June 8. He strongly recommends a broad waiver that would cover all pharmaceutical and medical products related to COVID-19 and waive more than TRIPS' patent protection provisions alone. He also argues in favor of a waiver with sufficient duration to allow developing countries the opportunity to truly take advantage of the flexibility to build up local production capacity.
The Biden Administration, so far, seems to focus their waiver support only on vaccine patent protection over a short period of time. Baker points out why that approach will be, at best, ineffective, unless it is paired with strong incentives for sharing technology and other knowledge with potential new manufacturers. Read more