Future Trade & Investment: US-Kenya FTA and Safeguarding Public Health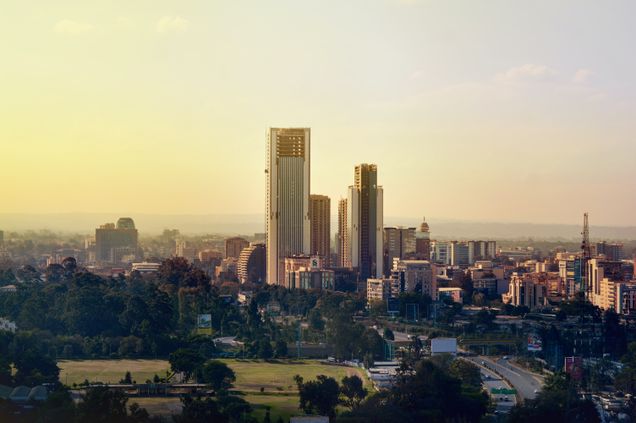 The United States has free trade agreements (FTAs) with about 20 countries, including Mexico, Canada, Colombia, South Korea, Morocco and others.
Negotiations for a new US FTA with Kenya are currently underway, with talks beginning in July 2020 and scheduled to conclude by the end of 2021. Due to the COVID-19 pandemic, most of the discussions have been online and the texts of the negotiations have not been made public, making it difficult for experts and other stakeholders to contribute to the process.
In a new working paper, Dr. Paul Ogendi, Lecturer at the University of Nairobi's School of Law and Advocate of the High Court of Kenya, discusses what Kenya should prioritize in negotiating the intellectual property (IP) chapter of the US-Kenya FTA. Ogendi cautions that while signing an FTA with the US  "can be source of national pride," there are also inherent risks in the process to unprepared parties. He argues it would be prudent for Kenya to closely study and learn from the experience of other countries that have signed an FTA with the US in order to avoid mistakes that could prove costly, particularly in the arena of public health and access to medicines.
IP norms have continued to evolve rapidly and controversially in the recent past following the adoption of the Agreement on Trade-Related Aspects of Intellectual Property Rights (TRIPS) at the World Trade Organization. The TRIPS Agreement has effectively succeeded in making IP part of the global agenda in trade liberalization, which is part of the free trade agenda or capitalist economic order.
The US, through FTAs, has taken upon itself to continue pushing for more and stronger protection and enforcement standards in the IP sector, signaling its dissatisfaction with the TRIPS Agreement standards. Ogendi therefore analyzed the key provisions that are likely to be pursued by the US as part of its agenda to enhance IP standards under the TRIPS Agreement. By comparing IP provisions common in other FTAs, including the United States–Mexico–Canada Agreement (USMCA), the Comprehensive and Progressive Trans Pacific Partnership (CPTPP) and the Regional Comprehensive Economic Partnership (RCEP), Ogendi advises Kenya to negotiate the IP chapter by making reference to the RCEP agreement, which is more progressive than the CPTPP or the USMCA.
Dr. Paul Ogendi is a lecturer at the University of Nairobi, School of Law and an Advocate of the High Court of Kenya. He has research and teaching experience in international human rights law, global health law, international trade and investment law; and intellectual property law, among others.
Read the Working Paper