China-Latin America Economic Bulletin, 2021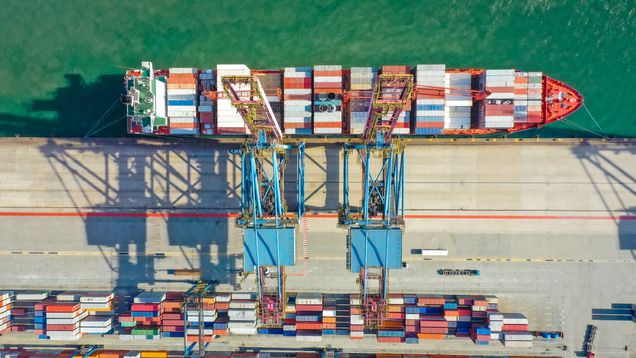 Latin America and the Caribbean (LAC) was hit hard in 2020 by the COVID-19 pandemic and the resulting economic downturn. With one of the highest mortality rates in the world, the region also saw the worst economic slowdown of any global region, contracting by over seven percent last year. In this context, LAC's relationship with China—the most important export market for South America and second export market for LAC overall—is crucial.
These are among the findings of this year's China-Latin America Economic Bulletin, our sixth annual note summarizing and synthesizing trends in the burgeoning China-Latin America economic relationship. Compiled by Rebecca Ray, Zara C. Albright and Kehan Wang, the goal of the bulletin is to provide analysts, journalists and observers with a handy reference to the ever-changing landscape of China-Latin America economic relations, a landscape where data is not always readily accessible.
Highlights from this year's edition include:
For the first time in 15 years, China's two policy banks, China Development Bank (CDB) and the Export-Import Bank of China (ExImBank) signed no new financing commitments with LAC governments. Instead, renegotiations of existing debts began, culminating in the suspension of $891 million in payments by Ecuador.
China donated $215 million in medical aid to LAC countries. Nearly half of this amount— over $100 million—went to Venezuela.
LAC-China trade held steady despite the regional downturn, at an estimated $136 billion in LAC-China exports and $160 billion in Chinese exports to LAC. Given the sharp economic slowdown, LAC's trade with China rose to record levels as a share of regional GDP, at an estimated 3.8 percent of GDP in imports and 3.2 percent of GDP in exports.
Behind these trade results were rising iron prices, as China's economic stimulus drove demand for construction materials. Also driving trade was China's continued demand for Latin American soybeans, despite its commitments to return to buying from US suppliers under the China-US "Phase One" trade deal.
New ("greenfield") Chinese investments in LAC sagged, and included just a few major announcements, all of which are still pending: three Chinese automobile manufacturers announced the intention to invest in Mexico and a local subsidiary of China General Nuclear Power Corporation announced its intention to build 800MW in new solar energy generation facilities in Brazil.
Nonetheless, Chinese mergers and acquisitions in LAC grew to $7 billion as Chinese energy companies took advantage of Sempra Energy's sale of its interests in the Chilean and Peruvian electricity sector. Together, China Three Gorges and State Grid Corporation bought over $6.5 billion of these assets.
2021 may see a rebound in investment and finance, as China has offered $1 billion in loans for vaccine purchases and has begun negotiations with Ecuador for a new loan for oil. Argentina has begun negotiating an ambitious investment package worth $30 billion, particularly in transportation and agricultural projects.
Download the Bulletin