Greening the Belt and Road Initiative with the 2030 Agenda for Sustainable Development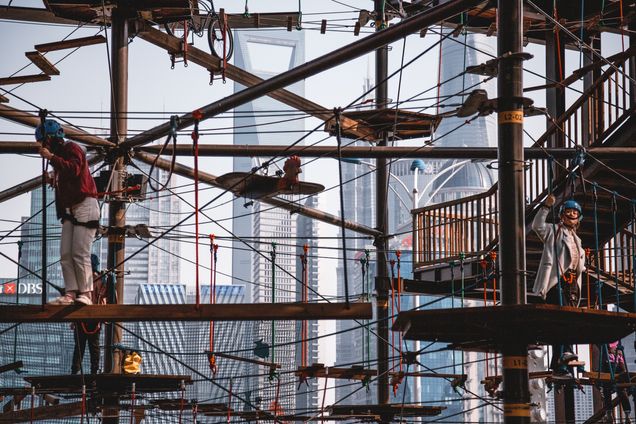 Global Development Policy Center (GDP Center) Director Kevin Gallagher served as a co-leader of a special policy study commissioned by the China Council for International Cooperation on Environment and Development, analyzing how to build a green Belt and Road Initiative (BRI) that is integrated within the 2030 Agenda for Sustainable Development. GDP Center Post-Doctoral Research Fellow Rebecca Ray also served as part of a team of experts.
The BRI promises to create new opportunities for shared growth among countries through policy coordination, connectivity, unimpeded trade, financial integration, and people-to-people connections. It takes on new and deeper relevance amidst the global pandemic that has stricken the world. The fight against COVID-19 pandemic has made it abundantly clear that the global community is inescapably interconnected and needs stronger international collaboration through shared institutions and economic growth paths that are resilient, inclusive, and sustainable. The BRI has the potential to make major contributions to these needs.
This Special Policy Study (SPS) is the second phase of the SPS on the theme of "Green Belt and Road and 2030 Agenda for Sustainable Development" under the auspices of CCICED. The first phase was implemented from 2018 to 2019 and provided broad principles, objectives and approaches towards the green development of Belt and Road. In 2021 (rescheduled from 2020 because of the pandemic), China will host the 15th meeting of the Conference of the Parties (COP 15) for the Convention on Biological Diversity (CBD). For this reason, this second phase examines the extent to which the BRI can also promote biodiversity conservation across the globe.
The BRI has significant potential to boost the incomes of BRI countries and the world at large. According to the World Bank, the BRI could increase trade in BRI countries by 9.7 percent and foreign direct investment (FDI) by 7.6 percent, which would lead to an increase in real income for Belt and Road economies by up to 3.4 percent. Increases of standards of living in the BRI countries also benefit the rest of the world, which according to the World Bank would grow by an additional 2.9 percent due to the BRI. These estimates stand in sharp contrast with similar estimates for the Trans-Pacific Partnership, which would have boosted the growth of its membership by just 1.1 percent and the rest of the world by 0.4 percent (Petri and Plummer, 2016).
Alongside the significant benefits associated with major infrastructure financing, large infrastructure finance is also endemic to a set of sustainability-related risks, including biodiversity risk, and the BRI is no exception. Several early studies in China and abroad have shown that a number of the biodiversity risks common to infrastructure investment may also become common for the BRI. These studies show that the BRI may become associated with losses in wildlife movement and mortality through habitat loss, the spread of invasive species, increases in illegal logging, poaching, and fires; and cause deforestation through the construction of roads, power lines and power plants, and subsequent mining activity. For these reasons, it is important to incorporate eco-environmental risk mitigation and management into the "green BRI" framework to align it with the 2030 Agenda for Sustainable Development.
Chinese President Xi Jinping exhibited China's global commitment to biodiversity when he unveiled the Beijing Call for Biodiversity and Climate Change alongside French President Emmanuel JeanMichel Frédéric Macron in late 2019. In the call, China and France pledge to lead by example to "Mobilize additional resources from all sources, both public and private, at the domestic and at the international level, towards both climate adaptation and mitigation; make finance flows consistent with pathways towards low greenhouse emissions and climate-resilient development, as well as for the conservation and sustainable use of biodiversity, the conservation of oceans, land degradation amongst others; ensure that international financing, particularly in the infrastructure field, is compatible with the Sustainable Development Goals (SDGs) and the Paris climate agreement." (China Daily, 2019, emphasis added).
With the aim of operationalizing these commitments, this SPS examines how both China and international institutions have learned over time to prevent and mitigate such risks. China's Ecological Red Line standards and analogous international practices offer a number of models that can be Green BRI and 2030 Agenda for Sustainable Development 4 adapted to green the BRI with respect to biological diversity.
The report includes further strategic principles for aligning the BRI with the Sustainable Development Goals (SDGs) and the Paris Agreement in general and establishing the green BRI Roadmap, i.e. China and the BRI participating are expected to mainstream green development through the "five connectivities" in building the Belt and Road, in order to jointly implement policies and measures for protecting eco-environmental and tackling climate change, as well as to support the international processes for environmental agreements such as CBD and the United Nations Framework Convention on Climate Change (UNFCCC).
This strategy links three frameworks: the green BRI, the 2030 Agenda for Sustainable Development, and development goals of BRI participating countries. Specifically, this SPS recommends further enhancing environmental management at project level; establishing a BRI evaluation and management mechanism to properly consider the projects' potential impacts related to environmental pollution, biodiversity conservation, and climate change; as well as greater use of green finance instruments for BRI-related projects.
Under the framework outlined by the above Roadmap for building a green BRI, with a special focus on Sustainable Development Goal 15 (SDG 15) and biodiversity conservation, more specific policy recommendations have been proposed to better align BRI, SDG 15, and CBD. This SPS recommends China:
Improve assessment and classification oriented management of BRI projects to align the BRI with SDG 15 and the CBD;
Mainstream biodiversity standards as an integral part in environmental impact assessment for BRI projects;
Take ecological redlining as a key instrument to link the BRI and SDG 15;
Adopt a mitigation hierarchy for those projects identified as having significant biodiversity risks as a result of strategic environmental assessment; and
Establish a governance and financing structure for implementing and monitoring progress toward aligning the BRI with SDG 15, and creating synergies with efforts for SDG 13 of Climate Action.
Download the Full Report