Curse of the Mummy‐ji: The Influence of Mothers‐in‐Law on Women in India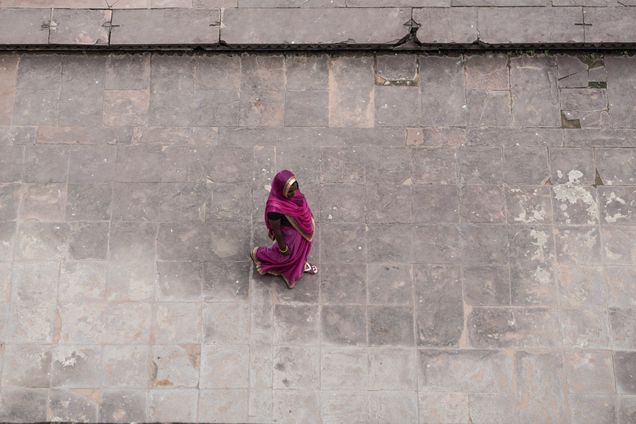 Worldwide, social networks play an important role in the lives of individuals, influencing everything from the knowledge people acquire to the goods and services they utilize. However, not everyone experiences equal opportunity to gain from social connections. In traditional patriarchal societies, women may have limited ability to access and benefit from existing networks due to restrictive social norms and strategic constraints imposed by family members.
In a journal article published in the American Journal of Agricultural Economics, HCI Associate Director Mahesh Karra and coauthors characterize young married women's social networks in rural India, analyzing how intergenerational power dynamics within the household affect their network formation. Using data from 18-30 year-old married women in the Jaunpur district of Uttar Pradesh, the authors show co-residence with the mother-in-law (MIL) is negatively correlated with her daughter-in-law's mobility and ability to form social connections outside the household, especially those related to health, fertility and family planning.
Main findings:
Women in the sample are quite isolated—besides her husband and MIL, an average woman interacts with 1.6 individuals in Jaunpur about issues that are important to her and with 0.7 individuals in Jaunpur about more private matters like reproductive health, fertility and family planning.

Nearly 36 percent of women in the sample have no close peers in Jaunpur, and the modal woman has only one close peer in Jaunpur. In fact, the proportion of women in the sample who have no close peers anywhere (inside or outside Jaunpur) is also substantial (22 percent). 

The mobility restrictions experienced by the sample women are severe—only 14 percent of the women are allowed to go alone to a health facility, and only 12 percent are permitted to visit the homes of friends or relatives in their village by themselves. 

Compared to a woman who does not reside with her MIL, a woman who lives with her MIL has 18 percent fewer close peers in her village with whom she interacts about issues related to health, fertility and family planning, and has 36 percent fewer such peers outside the home. 
Karra and coauthors' results suggest MILs restrict the social networks of daughters-in-law by not permitting them to visit places outside the home alone. Restrictions imposed by MILs can have detrimental impacts on the daughter-in-law's well-being, as women who have fewer close outside peers are less likely to visit health facilities to receive reproductive health, fertility or family planning services, and are less likely to use modern contraceptive methods. These findings indicate the need for future family planning interventions in patriarchal communities to address the gatekeeper role of MILs and to inform them about the benefits of family planning and reproductive health services.
Read the Working Paper
Read the Journal Article