Investment Coalitions and Public Support: A Survey Experimental Approach to Chinese Investment in Myanmar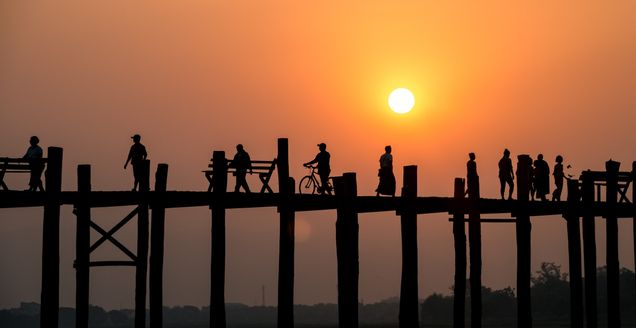 According to the World Bank, Myanmar is now one of the fastest growing economies in Asia, with a projected GDP growth rate of 6.8 percent on average in the medium-term. Since the political liberalization initiated in 2011, attracting foreign direct investment (FDI) has become an important national strategy for promoting economic development. Though China is the current biggest foreign investor by stock, its investors have been hesitant to enter the country since the suspension of the Myitsone Dam, a $3.6 billion hydropower dam project in Northern Myanmar in 2011. 
While under military rule before 2011, the presence and activities of multinational corporations (MNCs) in Myanmar were infrequently mentioned by the media and largely obscured from public attention. However, since 2011, FDI has become one of the most salient and hotly debated issues in the context of Myanmar's rapidly changing political economy. Overwhelmingly, both Myanmar's domestic and international media report that anti-China sentiment is on the rise due to the huge influx of Chinese FDI and associated citizens. However, there is no systematic empirical evidence to support that argument. 
In a new working paper, Youyi Zhang and Ying Yao conducted a survey experiment on public perceptions of Chinese FDI in Myanmar composed of data from 956 respondents and another experiment with about 2,000 college students across the country to build a more nuanced understanding. They examined types of Chinese firms' local partners and their social engagement strategies, asking respondents to read fabricated news stories with multiple scenarios of varying types of investment, followed by a questionnaire. 
Main findings: 
Public perceptions of Chinese projects were contingent on a firm's investment coalitions, their selection of local partners and social engagement strategy. 

Respondents reacted more favorably to projects by Chinese companies, regardless of ownership, that partner with local private companies (non-military affiliated firms) and engage with local communities directly. 

Japanese companies were perceived much more positively than their Chinese counterparts when companies from both countries collaborate with military firms and engage with local communities indirectly. 

This demonstrates that the general public is more concerned about Chinese companies with strategic and political motivations. 

In contrast, the difference between central state-owned enterprises (SOEs) and local/private enterprises was not significant.

Public support of the BRI is contingent on Chinese firms' local partner and social engagement strategies.

For instance, Chinese central SOEs working with nonmilitary firms and engaging with communities directly improves public support for BRI infrastructure cooperation.

Those who are relatively less favorable of the military regime were also more likely to disapprove of foreign projects partnering with military-affiliated firms. Also, those more concerned with the social and economic rights of lower income groups are more likely to disapprove of foreign projects engaging with local communities indirectly.

For the second survey, college elites or student participants who received a text about a firm with high local legitimacy, meaning a firm with a non-military partner and participating in direct social engagement, led to stronger support for FDI projects.

Furthermore, the overall sentiment against the project was higher when student participants conjectured the investor was from China, than other source states.

The project support was also stronger when the investor was from China rather than from Japan and stronger among students with access to non-government owned media than those without access.
With the newly initiated China-Myanmar Economic Corridor under the framework of the Belt and Road Initiative (BRI), this research informs stakeholders in China and Myanmar on how to better manage Chinese FDI in Myanmar. Zhang and Yao offer a warning about the potential local resistance they may face if their investment strategies do not consider the local context carefully. The researchers also offer Chinese companies constructive solutions to reset the current setbacks faced by the Chinese economic footprint in Myanmar. Understanding public preferences for various types of Chinese firms and their investment activities provides a critical insight into how to ensure smooth progress of FDI projects. Zhang and Yao's research informs the current National League for Democracy (NLD) government on how to manage Chinese firms wisely, and how to gain popular support and compensate groups affected by Chinese FDI.
Read the Working Paper