China-Latin America Economic Bulletin, 2017 Edition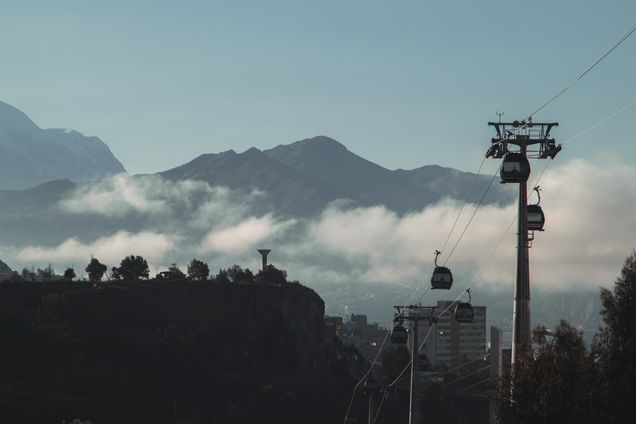 In 2016, Latin America and the Caribbean's (LAC) economic relationship with China showed little change. Exports were flat, while investment and finance fell slightly. However, one sector in particular reinforced its centrality in all three major channels: extraction. China's interest in LAC as a source of extractive raw materials has remained, even as other economic partners have shied away during the commodities price slump of the last several years.
The fourth annual China-Latin America Economic Bulletin, 2017 Edition summarizes and synthesizes trends in the burgeoning China-Latin America economic relationship. Compiled by Rebecca Ray and Kevin P. Gallagher, the bulletin aims to provide analysts and observers with a handy reference to the ever-changing landscape of China-Latin America economic relations, where data is not always readily accessible.
Main findings: 
The "China boom" appears to be cooling. LAC exports to China have barely grown over the last five years, after doubling during the previous five years. Meanwhile, LAC imports from China have fallen, shrinking the region's trade deficit with China.
However, China's importance to LAC continues to soar in one sector: extractive industries. China has maintained its presence in LAC's extractive sectors, despite the slump in minerals prices, while other countries like the US have pulled back from the sector. China now purchases over one-fifth of all of LAC's extractive exports, and extractive goods account for over 50 percent of LAC's exports to China.
Chinese investment and finance in LAC is also heavily focused on extraction. Mining, drilling and refining account for over half of Chinese mergers and acquisitions in LAC, and coal, oil and natural gas account for over half of public-sector lending: a record $17.2 billion in 2017.
A recent official Chinese policy paper on LAC set priorities for the coming years, including a continued concentration on natural resources and energy, and a focus on supplementing upstream and downstream investments to create supply chains in related industries. 
With price declines that began in late 2014 showing no signs of reversing soon, the authors believe exporters of raw materials may face challenges over the next few years. If prices continue to fall, LAC's terms of trade with China will suffer, and may deter their ability to attract Chinese foreign direct investment.