China in Mexico: Some Environmental and Employment Dimensions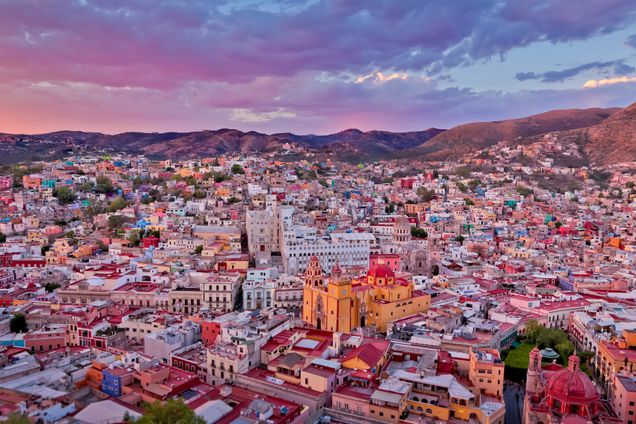 Over the last two decades, Mexico-China trade has grown enormously, particularly imports from China to Mexico, following China's entry into the World Trade Organization in 2001. This created a significant foreign trade deficit for Mexico with China and led to tensions between the two countries as Mexico regained US markets. Only recently have tensions begun to subside. 
How has the rapidly intensifying trade relationship between Mexico and China impacted the environment and labor in Mexico? 
In a new working paper, Claudia Schatan and Diana Piloyan examine the unique environmental and social characteristics of Mexico's trade with China and investment from China. They assess the greenhouse gas (GHG) emissions and employment-related impacts for Mexico by studying a Chinese company's business in Mexico's manufacturing industry.
Main findings: 
Mexico has only had a significant trade relationship with China through Chinese imports and from Mexico's competitors in the US market.  

Exports from Mexico to China have been much more limited, but they have had an upward trend. 

Compared with other Latin America and Caribbean countries, China's overseas foreign direct investment (OFDI) to Mexico is quite modest.

There is no consensus on the strength of the impact and the extent to which Chinese imports harmed the Mexican economy overall, due to the pervasiveness of illegal imports from China, which are difficult to trace, and technological innovations that made the sector less labor intensive.

Emissions from Mexico's exports to China are increasing faster than emissions generated by Mexico's total exports. 

The production of Mexican exports is changing towards more polluting sectors, like mining. Mexican exports to China show a more pronounced change towards polluting sectors that exports to other parts of the world. 

For the manufacturing sector specifically, exports to China favor less polluting sectors  than manufacturing exports from Mexico to the rest of the world. 

Overall, the rapid expansion of exports has led to greater GHG emissions from exported goods. 

Examining 36 Chinese manufacturing firms identified by the researchers, they found that the firms do not follow a unique environmental policy in Mexico, few are wholly Chinese owned and many are joint ventures or have other relationships with firms from developed countries. 

The most important firms belong to sectors where China has traditionally had technological dominance. 

Chinese OFDI projects receive guidelines from China on fulfilling local requirements, but the guidelines are mostly voluntary for subsidiaries abroad. 

Impact of Chinese OFDI on Mexican manufacturing sector labor varied, with certain sectors, like the apparel sectors impacted the most and seemingly no trend of labor law violations from purely Chinese firms. 

Feeble regulation and the flow of illegal imports continue to affect the apparel sector's employment and working conditions, with informal work arrangements, low wages, fewer benefits and weak trade unions.  

The challenge of technical knowledge transfer and communication between Chinese and Mexican employees were likely responsible for the higher proportions of Chinese workers in fully owned Chinese firms.
Strengthening Mexico's manufacturing sectors will require increased legal enforcement on the rules of origin and illegal smuggling of products, particularly for apparel. Furthermore, while increases in Chinese wages may lead to further Chinese investments, Mexico should aim to compete with more sophisticated goods with China, attracting higher technology OFDI. The researchers suggest further study on the diversification of Chinese OFDI towards other sectors beyond manufacturing, like construction, agriculture and mining. 
Read the paper