China in Latin America: Lessons for South-South Cooperation and Sustainable Development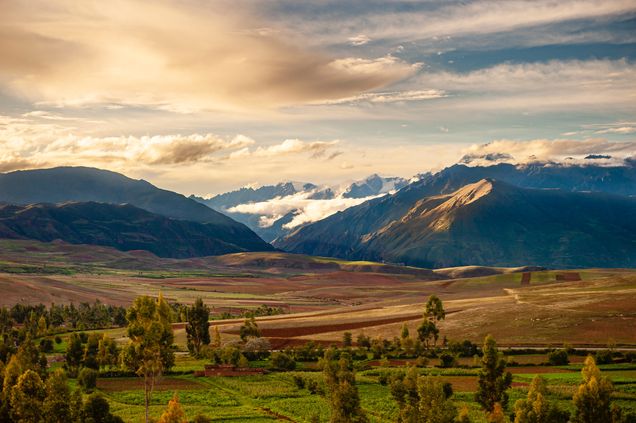 China has recently grown into a major export destination for the Latin America and the Caribbean (LAC) region, second only to the United States. Over the last decade, China has tripled its market share of total LAC exports, more than tripled its share of extractive exports and doubled its share of agricultural exports. However, as Chinese trade and investment in LAC continues to grow, how much has China independently driven environmental and social change in Latin America and to what extent have Chinese firms performed differently from their domestic and foreign counterparts when they invest in Latin America?
In a new report, the Working Group on Development and Environment in the Americas conducted eight country studies finding that Chinese trade and investment in Latin America since the turn of the 21st century was a major driver of environmental degradation in the region and also a source of significant social conflict. The Working Group is a multi-university effort coordinated by the Center for Transformation Research (CENIT) in Argentina, the Research Center of the University of the Pacific (CIUP) in Peru, the Boston University Global Economic Governance Initiative (GEGI) and Tufts University's Global Development and Environment Institute (GDAE). 
Main findings: 
The Latin American commodity boom was largely driven by new trade and investment with China and concentrated in the petroleum, mineral extraction and agricultural sectors, sectors endemic to environmental degradation and often the source of social conflict over rights and working conditions. 

Primary-sector exports and investment, especially in extractive commodities, support far fewer jobs than manufactured or agricultural exports. Thus, LAC's exports to China support about 20 percent fewer jobs per $1 million than the region's overall exports. 

Latin American exports to China are responsible for using about twice as much water and emit upwards of 12 percent more net greenhouse gas emissions per dollar, compared to overall exports.

Furthermore, the Chinese-financed infrastructure investments (like dams and railways to get the products to port) pose extremely serious threats for deforestation in some of South America's most biodiverse areas.

Though with some notable exceptions, Latin American governments fell short of mitigating the social and environmental costs of trade and investment of the China-led commodity boom. 

Although some Chinese firms have demonstrated an ability to adhere to best practices in the social and environmental arena, Chinese firms operating in LAC lack the experience or policies in place to lessen the impacts of their investments in the region.
While the Working Group argues China should not be blamed for the bulk of Latin America's environmental and social problems, they suggest China mitigate the social and environmental impacts of its global activities in order to maintain good relations with host countries and reduce the potential risks associated with overseas investment. With China's pledge to invest upwards of $250 billion in Latin America over a decade, governments, companies and civil society will need to work hard to ensure that such investment brings profits while also raising living standards and protecting the environment. 
Read the Report