NAFTA's Uninvited Guest: China and the Disintegration of North American Trade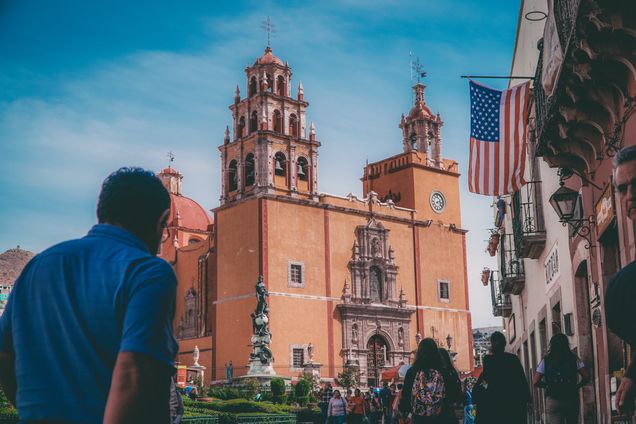 The North American Free Trade Agreement (NAFTA) between Mexico, the United States and Canada promised export, employment and gross domestic product (GDP) growth for each country. Traditional theory supported the same outcome, arguing the agreement would allow each nation to specialize in the sectors where each had a comparative advantage. However, the models assumed that trade arrangements outside of NAFTA would remain constant. In 1994, none of the predictive models reflected concern that China would enter the World Trade Organization (WTO) in 2001, with comparative advantages in a handful of sectors critical to both the US and Mexico. 
In a new journal article published by CEPAL Review, Kevin P. Gallagher and Enrique Dussel Peters examine how much China's entry into the WTO in 2001 and the subsequent surge in global exports affected the composition of trade between the US and Mexico through 2009. 
Main findings:
China's entry had a significant impact on trade relations between the US and Mexico, replacing and displacing many of the export strongholds in place before China joined the WTO and after the first stage of NAFTA from 1994-2000. 

In the first phase of NAFTA (2001-2004), Mexico increased its share of total US imports, ranking second only to Canada, only to be subsequently displaced by China. 

Since 2001, when China entered the WTO, up to 2010, China outcompeted Mexico in the US market and began to compete with the US in the Mexican market. 

The US lost market share and China gained in 53 sectors in Mexico. Mexico lost market share in the US in those 53 sectors, representing 49 percent of all of Mexico's exports to the US. 

Although the US has historically been Mexico's main trading partner, its share of total Mexican imports fell from more than 75 percent in the first five years after NAFTA came into effect, to less than 50 percent since 2009. 

China's share of Mexico's top 20 exports to the US and the US exports to Mexico increased substantially since 2000. 

The US's share of Mexico's total exports fell from 72 percent to 41.54 percent in the period 2000-2009, while China's share jumped from 1.09 percent to 17.83 percent. 

In all, 96 percent of US exports to Mexico, and 81 percent of Mexican exports to the United States are under "threat". 

The yarn-textile-garment chain, symbolic of the profound integration between Mexico and the US, faced a deep crisis and loss of competitiveness of key inputs, particularly in synthetic fibers, profoundly affecting Mexico's output and exports to the US.

China's share of total US imports expanded from 12 percent to 42.1 percent in 2000-2010, while Mexico's fell from 13.22 percent to 6.51 percent.

China will very soon start competing with vehicles produced in Latin America, Mexico and the US, as massive investments by the Chinese public sector have led to new Chinese brands entering the market, with increasingly sophisticated technologies. 

These Chinese brands account for almost 40 percent of total vehicle production. 
In order to reinvigorate US-Mexico trade and cooperate with China in the global economy, Gallagher and Peters suggest NAFTA nations identify strategic sectors, deeply integrated in the region, and structure policies to enhance their competitiveness and further integration. They suggest future strategies for a regional development agenda must focus on the production of key inputs for the entire yarn-textile-garment chain and that the three NAFTA countries (individually and as a region) should prepare for regional negotiations with China specifically regarding the autoparts-automobile chain in anticipation of future trade tensions. Gallagher and Peters argue decisions that are only national in scope are clearly insufficient both in terms of competitiveness and in connection with negotiations with China as they do not take into account the existing regional integration under the NAFTA framework.