Headspace Mindfulness App
The Faculty & Staff Assistance Office has partnered with BU Human Resources to provide BU faculty and staff FREE access to a meditation and mindfulness app to use on your computer (home or office) or mobile device.
To get a sense of Headspace here is a 45 minute presentation, How to Stress Less with Headspace . 
BU's Employee Wellness also has links to Headspace Tools to Help with Stress and Change, Meditation Courses, as well as Videos and Recordings.
About Headspace
Launched in 2010, Headspace has one mission: to improve the health and happiness of the world. Headspace provides: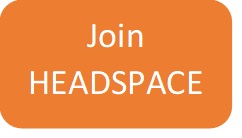 ⇐  To receive your free BU employee membership, you MUST join by selecting the Join HEADSPACE button. You will be directed to enter your BU login and Kerberos password.
View this webinar presented for BU employees
If you have any sign-up issues or questions about your Headspace account, contact us at fsao@bu.edu