Lodging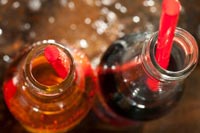 Boston has a plethora of lodging options, from hostels to 5-star hotels, to meet your needs. However, Boston hotels are always busy. We urge you to book early.
www.kayak.com is a great aggregator website for discounted hotel rooms.
We have secured blocks of rooms at several nearby hotels. All are within walking distance of the conference or accessible via the subway. There are also a number of lovely B&Bs and Inns in the area.