Dance Theatre Group
Established in 1973, Dance Theatre Group (DTG) is the oldest and largest dance groups on campus. DTG is a student organization for those interested in dance as a performance art and who wish to train, perform, and/or choreograph. It is advised and supervised by Micki Taylor-Pinney with assistance from dance faculty members Liz Roncka, and Ann Brown Allen (fall), and guest artist William McLaughlin (spring).
DTG holds weekly master classes taught by professionals in the dance community on Thursdays from 7 – 8:30 pm in FitRec L240. Additionally, DTG presents a concert every semester with student and faculty-choreographed pieces. All dancers, new and experienced, are welcome to join the oldest and largest dance group on campus!
Interested in joining? Want to learn more about DTG's upcoming events and classes? Feel free to email us and follow us on Facebook, YouTube, and Instagram for the latest updates!
Dance Theatre Group is funded in part by the Undergraduate Student Fee and in part by membership dues of $40 and fundraising.
How to get involved
Choreographer—Faculty and student choreographers schedule a two-hour weekly rehearsal with the dance office. We ask that choreographers spend one semester in DTG before making work for the company and that they select music without (English) words. At the first meeting of the semester, choreographers announce the number of dancers they need and the type of movement the piece will focus on (

contemporary, modern, lyrical, ballet, experimental, hip hop, jazz, or tap

).
Dancer—Each choreographer holds an audition. Please remember that once you agree to be in a piece, it is a commitment, and you are expected to be at each rehearsal!
All – Join us for weekly master classes on Thursdays from 7-8:30 pm.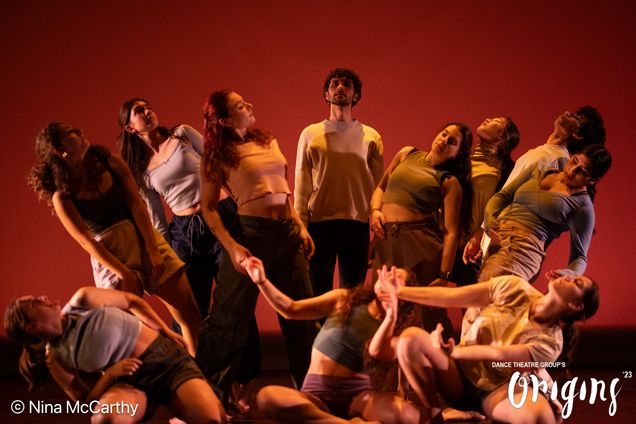 Please consider donating to the BU Dance Theatre Group! Your gift will help us continue to grow and to serve the University and local community by enabling us to program a variety of dance events. Donate now!