Movin' on up.
All private climbing lessons are suspended until further notice. See our full COVID-19 response here.
In our private and small group lessons, we'll work with you to identify your goals and create a plan that gets you there.  These lessons are for climbers of all ages and ability levels, and can be purchased in singles, fives, or tens.  Private instruction  is perfect for people looking to learn and practice specific climbing skills like rappelling, lead climbing, or anchor building.  For those looking to improve as a climber, working with our experienced instructors is an opportunity to identify weaknesses and make major breakthroughs in your climbing performance.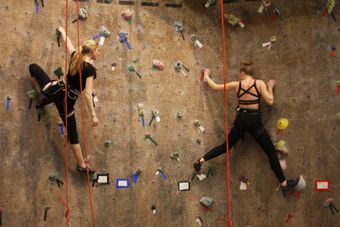 To inquire about availability and/or the ideal type of lessons for you and your group, please reach out to fittreks@bu.edu or call 617-353-ROCK.  It's helpful for us if you include some basic information such as the number of climbers, their age, experience levels, and a sketch of what you're hoping to achieve through the lessons.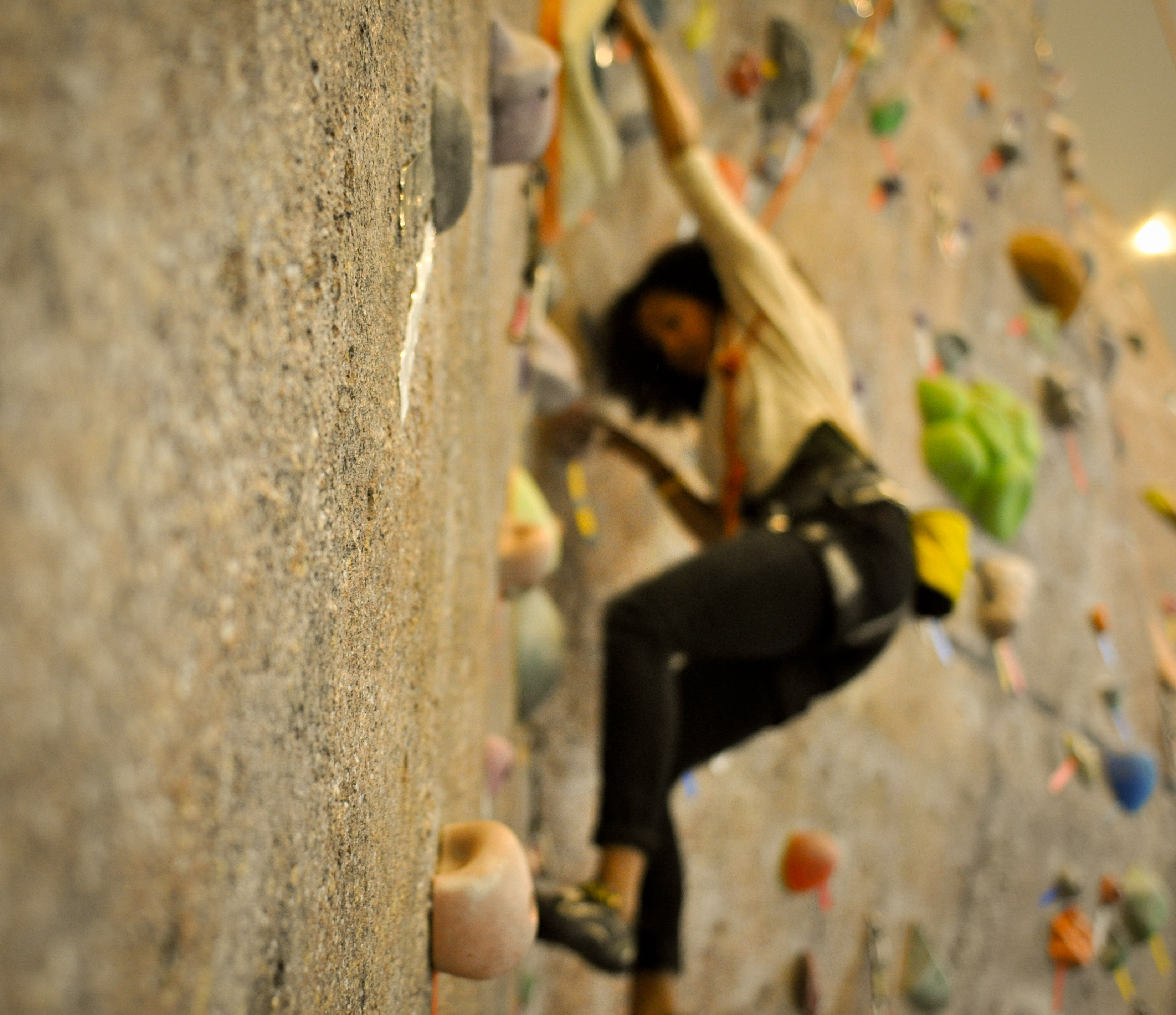 Private Climbing Lessons
Get the endorphins pumping! Receive one-on-one instruction on our amazing 30-foot Barreca Climbing Wall.