Connect with the outdoors.
Whether it is an outdoor skills workshop, a local hike, paddle or climb around Boston, or a multi-day backpacking trip in the mountains, FitTreks has something for everyone.
FitTreks offers a wide range of activities, including rock climbing, kayaking, stand up paddling, camping, snowshoeing, skiing, backpacking, and more! Our workshops and trips are open to everyone – browse our offerings to find the right trip for you. We also offer gear rentals and leadership opportunities.
Browse our upcoming workshops, events and trips.
Check out our indoor climbing wall. 

Outdoor Leadership – plan your next retreat, organizational development day, community-building or leadership training event with us, indoors, outdoors, or at our climbing wall!

Boat Rentals on the Charles River: Did you know you can rent kayaks and paddleboards with FitRec? The BU Waterfront Pavilion is accessible by foot or by bicycle via the Charles River Esplanade. It is located on the Boston side of the river, right near the BU Bridge. Spring rentals generally become available in late April/early May.
Fall Climbing Gear Rental
Rent shoes, a harness, and a chalk bag for the summer. Helmet and belay device available upon request.
Purchase Here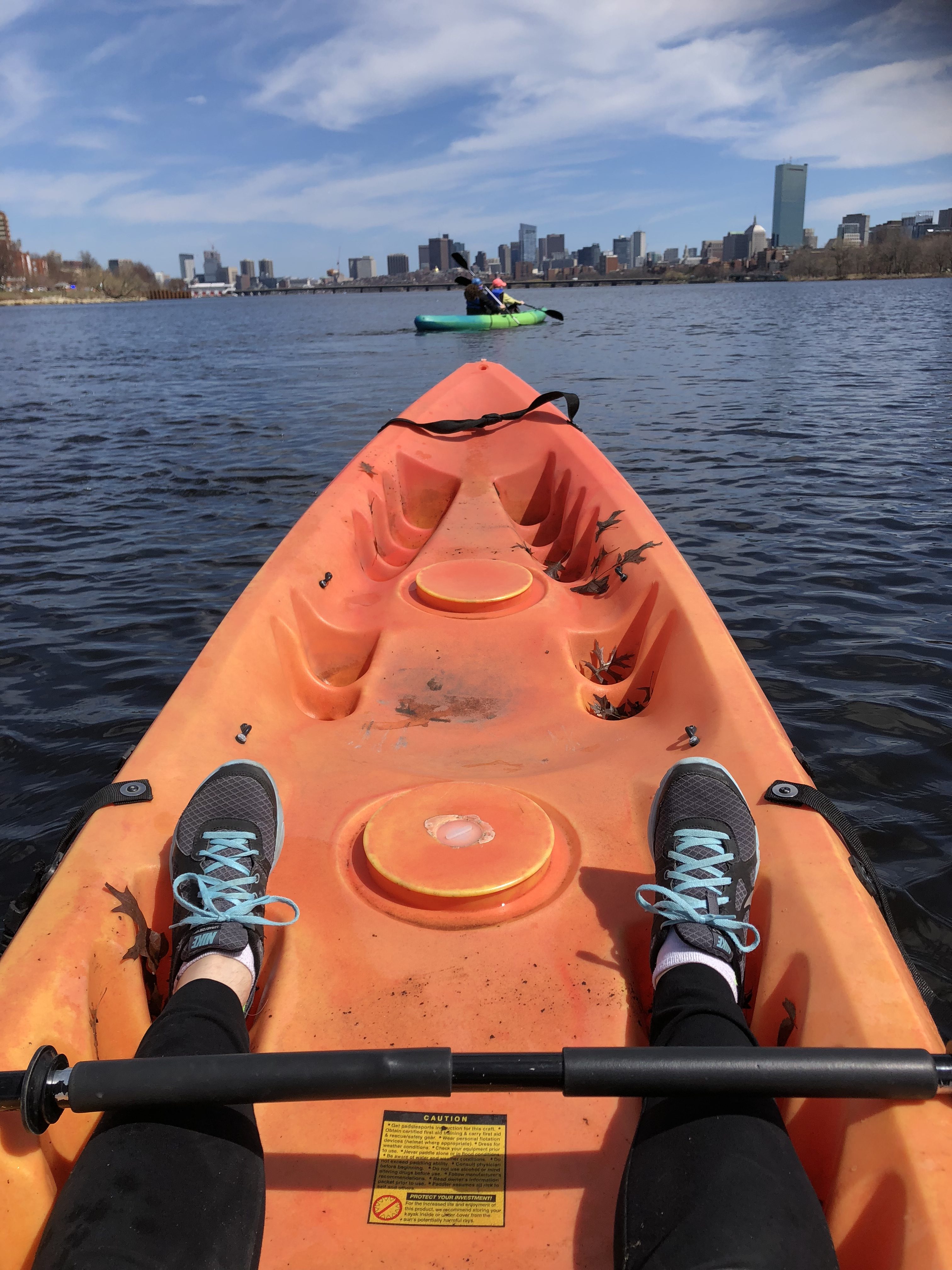 Sail Along the Charles River
Rent paddleboards, kayaks, and sailboats, and take sailing classes at the BU Sailing Pavilion! Buy a day or season pass, get fitted for a life jacket, and be on your way for a great time on the Charles River.
Learn More