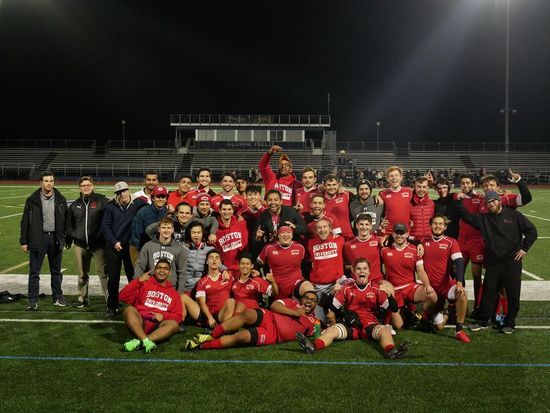 The Boston University Men's Rugby Football Club competes in the Division II College League in the NECRC. The division comprises six teams: Boston University, UNH, UVM, Coast Guard, URI, and Norwich. Practices are held three days a week during the late afternoon of the fall and spring seasons. The team engages in competitive matches during both seasons.
The fall season consists of league play followed by playoff rounds. During the Spring Semester, the team competes in tournaments and other competitive matches, including the National Collegiate Championship match. The team welcomes new members of all skill levels.
Check out the teams event center for their upcoming schedule or past results!
Donate Now

Interested in donating to the Men's Rugby Club? Please visit the Terrier Pride Online Gift Form and select "Friends of Men's Rugby". All donations are tax-deductible and go directly to the club of your choice.

Donate