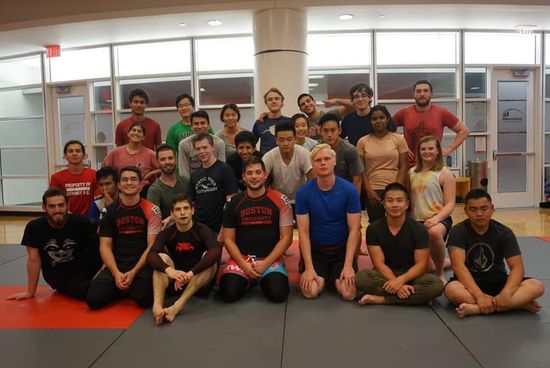 The Boston University Jiu-Jitsu Club provides students with the opportunity to participate in martial arts. Students will learn how to out-maneuver their adversary by applying technique over speed, strength, and size. Club members will explore different parts of martial arts, such as Brazilian Jiu-Jitsu, Thai Kick Boxing, Boxing, and many others.
The club's level of intensity varies based on each individual. Club members may choose to train for recreational purposes or to compete at a competitive level. Many members compete against other colleges in both local and regional tournaments. The level of intensity at each tournament varies as well, providing the opportunity for both beginners and advanced members to experience the competitive nature of the sport. The club encourages members of all skill levels to join.
Check out the team's event center for their upcoming schedule!
Donate Now

Interested in donating to the Jiu Jitsu Club? Please visit the Terrier Pride Online Gift Form and select "Friends of Jiu Jitsu". All donations are tax-deductible and go directly to the club of your choice.

Donate