Registration now open! Spring session 1 begins Saturday, January 21, 2023. 
The climbing wall: where kids become rock stars
FitRec's 30-foot tall Barreca Climbing Wall is more than just a vertical playground. It's an exciting place for children to build strength, endurance, balance, and flexibility in a controlled environment. Rock climbing is a great developmental sport for kids, because it challenges mind as well as body. And, as most parents know, many kids are natural born climbers.
Classes are geared for children from 5 to 17, from first-timers to seasoned climbers. You might start with a parent-child climbing class, then participate in family open recreational climbing for the added fun of social climbing.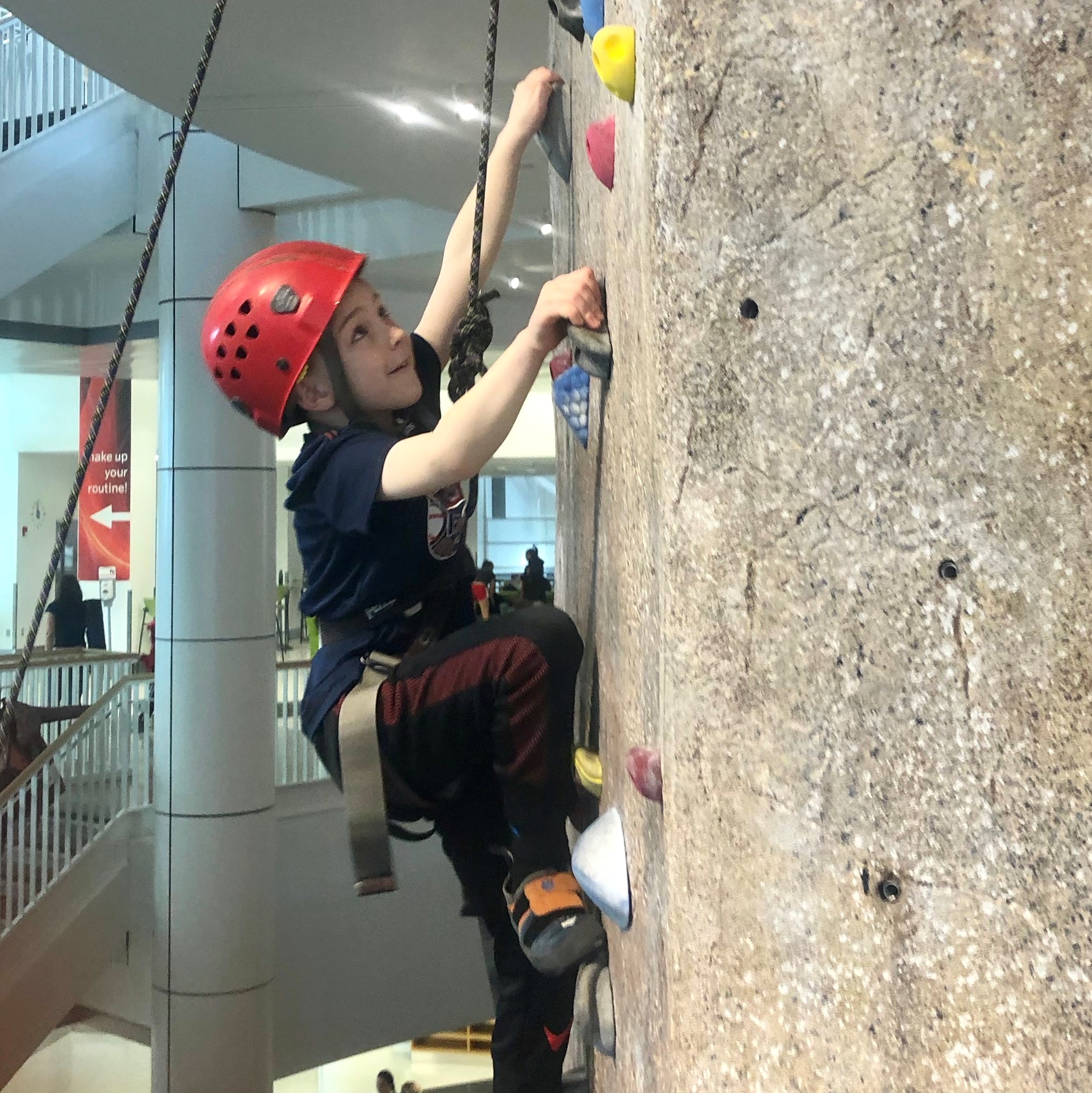 Family Rec Open Climb
Join us every Saturday from 3 – 5 pm for Family Open Climb! These hours are a special time for families to spend quality time at the Barreca Climbing Wall. Climb the wall, have fun, and get to know other families in the Boston area. Admission to the wall is dependent on having an active FitRec membership, purchasing a FitRec day pass, and/or being a participant in our Family Climbing Class. Climbing gear will need to be rented separately for an additional cost.