Feel the music.
Browse Summer 2016 Recreational Dance and Pilates Classes
Browse Summer 2016 Aerial Dance Classes
Get your body moving in one of our high-energy dance classes! Whether you've been dancing for years or are just beginning, we have classes at all experience levels. We offer many of the dance classics such as ballet, jazz, pointe, and tap, as well as some exciting new classes like salsa and merengue ballroom dance, BollyX, aerial dance, and Afro-jazz! We also offer a wide variety of Pilates classes for all skill levels.
Taking a dance class at FitRec will increase your flexibility; improve your endurance; help you maintain your current weight or lose weight; strengthen your muscles, bones, and joints; and boost your mood! Not to mention that dancing is a wonderful way to relieve stress and leave the worries of the day behind!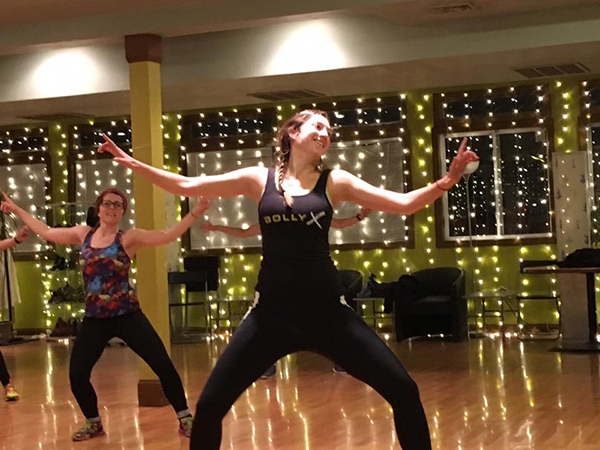 BollyX
Are you one of those people who watches Bollywood movies and finds it difficult to stay in your seat?  BollyX is a dance fitness class with dynamic choreography to Bollywood, Bhangra and contemporary songs. Its 50-minute cardio workout cycles between higher and lower-intensity dance sequences to get you moving, sweating, and motivated all at the same time. This powerful total body dance workout for all tones your entire body and burns serious calories. No prior dance experience is required.
Sign Up

Classes for Academic Credit

Did you know we offer dozens of classes for academic credit?

Browse & Register