Ketanji Brown Jackson, Biased Algorithms, Helping Ukraine
ON THE CHARLES RIVER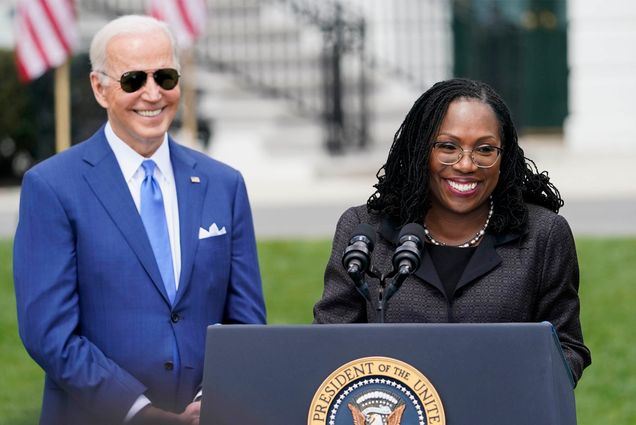 Supreme Court Justice Kentanji Brown Jackson To Address BU School of Law Convocation
"You want your students exposed to people who not only do well career-wise, but also do good in their lives. Justice Jackson is a great role model for our students," said BU School of Law Dean Angela Onwuachi-Willig. Jackson will participate in the school's May commencement ceremony.
---
FACULTY EXPERT
Algorithms Were Supposed to Reduce Bias in Criminal Justice—Do They?
Data can discriminate, says Professor Ngozi Okidegbe, the first dual-appointed professor to the BU School of Law and the BU Faculty of Computing & Data Sciences.
Learn how algorithms can replicate bias
---
STUDENT LIFE
One Year after the Invasion of Ukraine, the War Has Transformed Life for This BU Couple
Daria Bogatova (GRS'29,'29) and Dmytro Bogatov (GRS'22,'22) have launched the nonprofit Mriya to help their fellow Ukrainians.
---
THOUGHT LEADERS
In Case You Missed It…
The Washington Post highlights research by the BU Global Development Policy Center to demonstrate how China became the biggest bilateral creditor for developing and emerging nations… Janine Bempechat of the BU Wheelock College of Education & Human Development explains why reducing homework may widen the educational disparity between low and high income households in Vox… Joshua Semeter of the BU College of Engineering describes the possible explanations for the UFO sighting over Lake Huron in Newsweek… Emanuela Binello of the BU Chobanian & Avedisian School of Medicine discusses brain surgery that happened 3,500 years ago in Smithsonian Magazine.
---