Congressional Briefing on Women and Diversity in STEM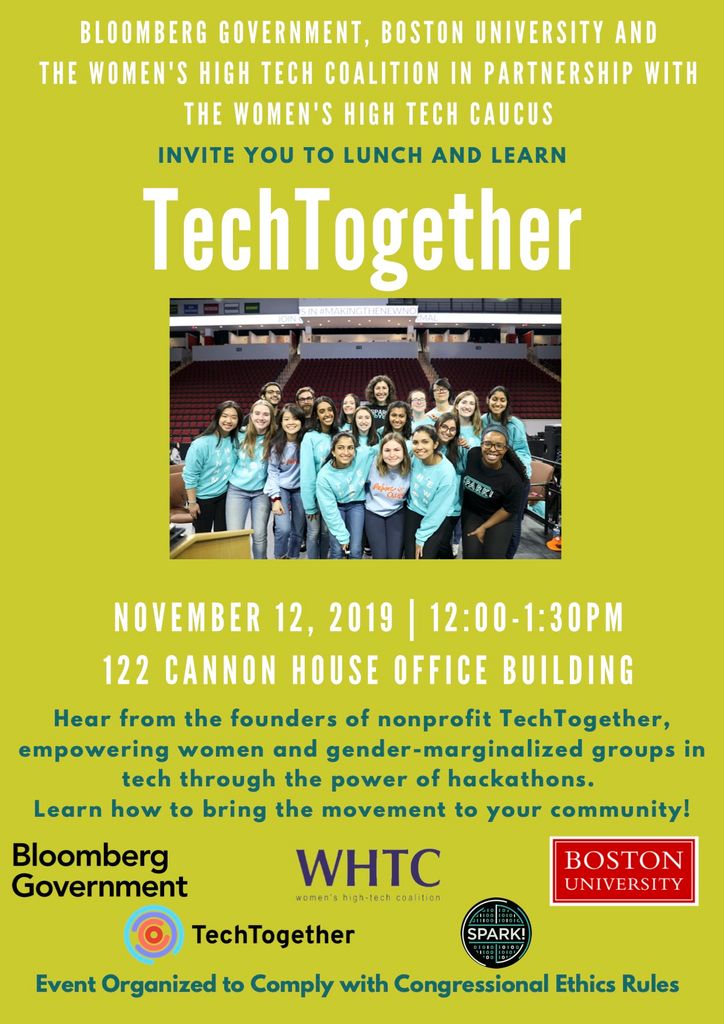 On Tuesday, November 12, 2019, Boston University joined the Women's High Tech Coalition and Bloomberg Government to host a Congressional briefing highlighting innovative ways to diversify science, technology, engineering, and math (STEM) fields.
Ziba Cranmer from BU Spark!, alumna Fiona Whittington, and other staff from the BU-supported TechTogether spoke to more than 50 Congressional staff, technology policymakers, and journalists about how their all-female hackathon provides a pathway for young women and non-binary individuals to enter technology fields. During a question-and-answer session with BGOV reporter Rebecca Kern, they provided advice on how policymakers can replicate their efforts and discussed the challenges faced by underrepresented minorities and women pursuing a STEM career.