What We Do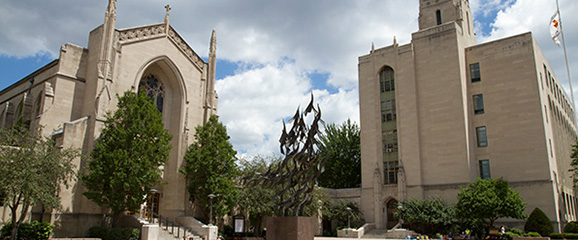 Training and advising
The Equal Opportunity Office serves as a resource for individual employees and managers who have questions or concerns about unlawful discrimination or harassment, accommodation of employees with disabilities, accommodation of religious practices, and other equal opportunity and affirmative action-related matters. We also serve as a resource for students who have concerns about unlawful discrimination and harassment. We advise administrative and academic departments regarding their EO/AA obligations.
We provide formal training for managers and employees on sexual harassment, discrimination, and other EO topics. Training is offered on a regular basis through the Get Trained! Series of professional development workshops provided by Human Resources. We also offer this training to departments and other groups upon request. To learn about available training programs or to schedule a program for your department or group, contact the Equal Opportunity Office at eoo@bu.edu.
Reasonable Accommodation of Disabilities
(for faculty and staff; students should contact Disability Services)
Boston University faculty and staff with disabilities who wish to request reasonable accommodation may do so through the Equal Opportunity Office, or through their supervisors. We are available to advise and assist any employee with a request for reasonable accommodation. Click on the link for additional information on the Reasonable Accommodation Policy. To download the Reasonable Accommodation Request Form, please visit our Forms section.
We are also available to advise managers about their obligations in providing reasonable accommodations to their employees, and to provide resources for managers who need assistance in implementing accommodations.
Discrimination and Harassment Complaint Investigation
The Equal Opportunity Office receives and investigates complaints of unlawful discrimination and harassment that are made against Boston University staff or faculty members. (Complaints against students are referred to the Dean of Students.) We assist managers in addressing such matters in the most effective way, and, when appropriate, work with managers and the parties involved to resolve the situation. Click on the link to review the University's Complaint Procedures in Cases of Alleged Unlawful Discrimination or Harassment.
Affirmative Action
The University's annual Affirmative Action Plan is prepared by the Equal Opportunity Office, in conjunction with the University Provost's Office on the Charles River Campus, the Boston University School of Medicine, the Henry M. Goldman School of Dental Medicine, the School of Public Health, and Human Resources on both the Charles River and Medical Campuses. We work to ensure that the University meets its affirmative action obligations by regularly reviewing employment policies and practices, assisting in staff recruitment, advising hiring managers of their department's status with respect to the representation of women and minorities in non-faculty positions, and regularly providing information on open non-faculty positions to agencies serving minorities, women, veterans, and disabled individuals.
In conformance with federal regulations, Boston University collects and maintains ethnicity and race information on all of its employees. This data is collected upon hire during the onboarding process at Human Resources. Employees may access and change their ethnicity and race designations at any time through the Employee Self Service.
In October of 2007, the federal government published new rules regarding the ethnicity and race categories to be used to collect this information. Boston University complies with the new rules. The changes included designating Hispanic/Latino as an ethnicity as well as the opportunity for individuals to identify as more than one race. The former race category, Asian or Pacific Islander, has been divided into two separate categories, which can be found under the race designations. To view the categories and their definitions, click here.
Compliance Certification
We provide certification that Boston University complies with equal opportunity and affirmative action laws and regulations, with supporting information as needed, to offices and departments who are required to provide it to state, federal, or other agencies or entities.
Waiver of Posting Requirements
Under certain circumstances, a department may wish to request permission to waive the posting of a particular position. There are specific guidelines regarding such a waiver.  The department should consult with the Human Resources Consultant handling the position to determine whether a waiver is appropriate, and for any assistance needed in preparing the request and submitting it to the Equal Opportunity Office.  A copy of the request must be provided to the Human Resources Consultant when it is submitted.  The Equal Opportunity Office will review the request and notify the department of whether the posting can be waived.