BTEC
Located in one of the nation's elite Biomedical Engineering departments, the Bioengineering Technology & Entrepreneurship Center (BTEC) is designed to transform education and innovation for bioengineering students through hands-on learning. The center advances cutting-edge technologies identified in partnership with industry, from gene editing to biosensors to digital medicine.
Boston University Creating the Societal Engineer®
As bioengineering approaches the next 50 years, powerful new technologies will enable an unprecedented understanding of biology at all length scales. BTEC is anticipated to prepare the next generation of the societal bioengineer with the skills most needed by the Pharma/Biotech and Medtech industries to enhance human health and benefit society overall.
BTEC: 3 Key Focus Areas Centered on Improving Society and Healthcare
BTEC is a 5000-square-foot, bioengineering "maker space" with a Molecular, Cellular, and Tissue Engineering Suite, a Biosensors and Instrumentation Suite, and a Digital and Predictive Medicine Design Suite.  Courses in BTEC will provide students with experiential education in all three areas. Excitingly, BTEC also enables students to engage open-ended innovation on their own and in partnerships with industry.
---
Molecular, Cellular, and Tissue Engineering Suite
In a revolutionary approach to biomedical engineering education, students get hands-on experience in applying engineering methods to cells, biomolecules, genetic systems, living tissue models, and other biological systems.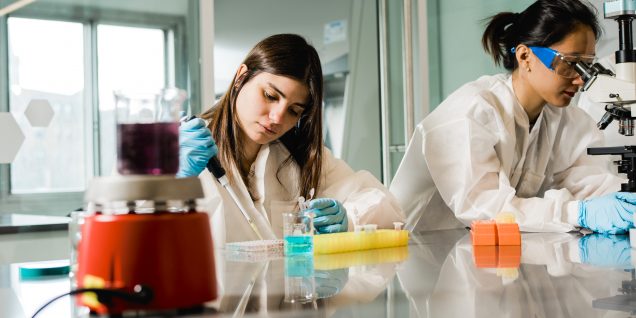 ---
Biosensors and Instrumentation Suite
Students engage in innovative development of unique and novel ways to measure, sense, and interpret biological and physiological signals. As examples, using devices they design themselves, students can measure blood flow in living tissue, study EEG-based brain/machine interfaces, sense and transmit physiological (e.g., blood pressure) or biological (e.g., glucose or other hormones) signals that reflect health status, and understand human biomechanics and neuromuscular function through biomotion capture and analysis.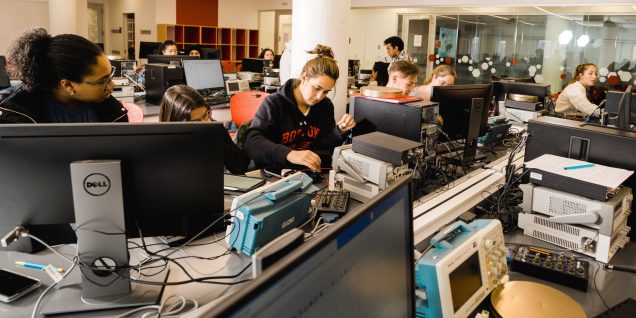 ---
Digital and Predictive Medicine Design Suite
A space where students can carry out collaborative and entrepreneurial work at the intersection of bioinformatics, data science, and AI utilizing biological and biomedical data takes place. Computational and machine learning technologies can be applied as example to challenges in medical informatics, image analysis, and pharmaceutical agent design.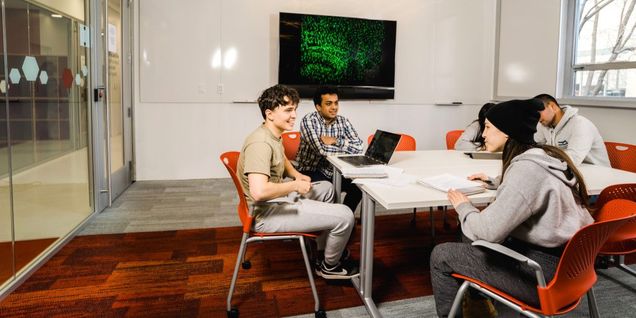 Click here to watch videos on BTEC student projects in Bioinformatics/Machine Learning and 3D Bioprinting.
---
Partners with Industry
BTEC is funded through the University, ENG alumni and friends, and industry partners. Students have the opportunity to work on projects and be considered for internships with our partner companies in one of the nation's leading biotechnology hubs. Industry partners also help inform the curriculum by advising BTEC on the skills bioengineers need today and by sharing the latest information on product development and high-impact innovations. A representative from each principal industry sponsor, Medtronic, Philips, Thermo Fisher Scientific, Pfizer, Novartis, Takeda, C4 Therapeutics,  and Draper sits on the BTEC Industrial Advisory Board. Other corporations provide direct financial support, including Lando & Anastasi.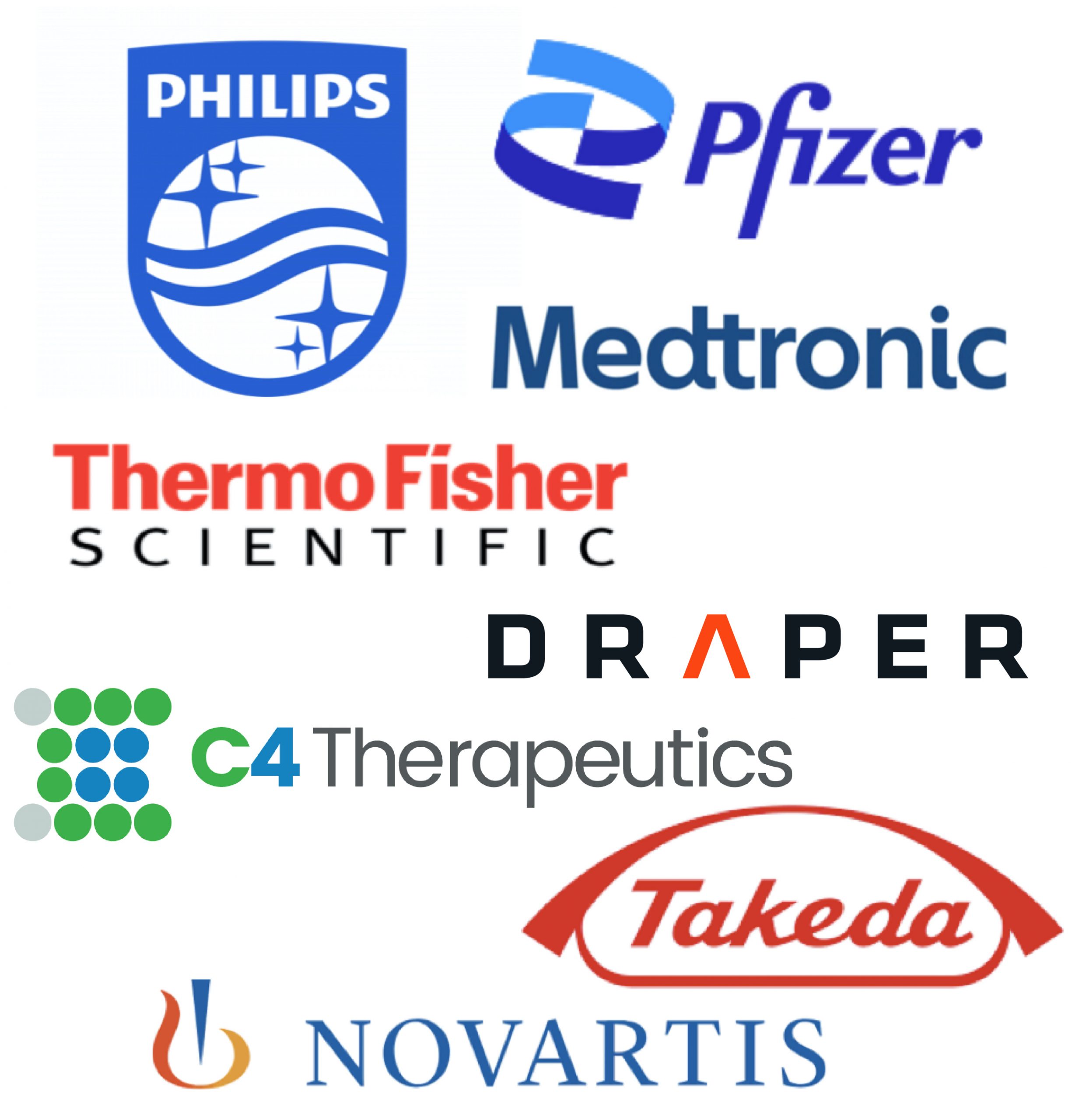 Please contact Diane Joseph-McCarthy, Executive Director of BTEC, for more information.