QBP Dashboard
The Quantitative Biology and Physiology Training Program is for students with an interest in studying biological phenomena at all length scales (molecular through organ level) using a combination of computational and experimental techniques. The program is supported by the National Institute of General Medical Sciences (NIGMS). A large fraction of the BME faculty, as well as faculty from other departments, are included among the training faculty for this program.
QBP Training Program Outcomes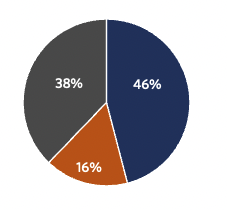 Of the Graduate Students that completed our Quantitative Biology & Physiology Training Program, 46% began careers directly in industry.
From the remaining students that began as postdoctoral researchers, 38% have remained in academia. The remaining 16% eventually transitioned to careers in the industry.
Average Papers by Alumni
Written with primary mentor
First-Author with Primary Mentor
QBP Alumni Spotlight