Xin Zhang Wins STAT Madness 2023 All-Star Award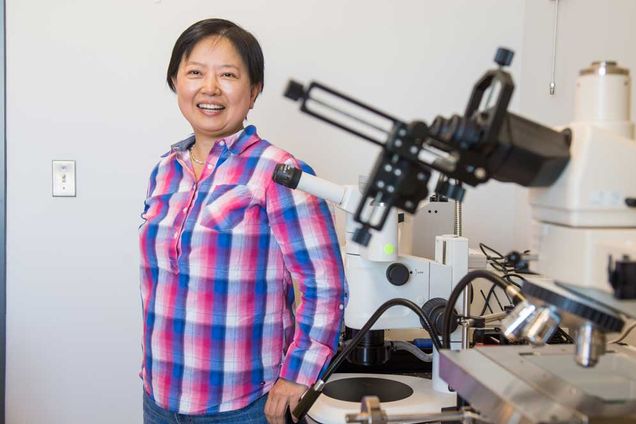 Professor Xin Zhang (ME, ECE, BME, MSE) won the 2023 All-Star Award at STAT Madness, a bracket-style contest for innovative projects in science and medicine. Zhang presented her work to a panel of judges at the STAT Breakthrough Summit in San Francisco.
Zhang's innovation is a metamaterial that can make magnetic resonance imaging (MRI) faster, safer, and more accessible to patients around the world. The metamaterial is a structure that can bend, absorb, or manipulate electromagnetic waves, sound waves, or radio waves. It can be designed in different sizes and shapes, and placed at different orientations—for example, Zhang's team crafted a version that can be worn over a subject's head to boost the quality of MRI brain scan images.
Read the full story on BU's The Brink.