Joyce Wong Named President-Elect of AIMBE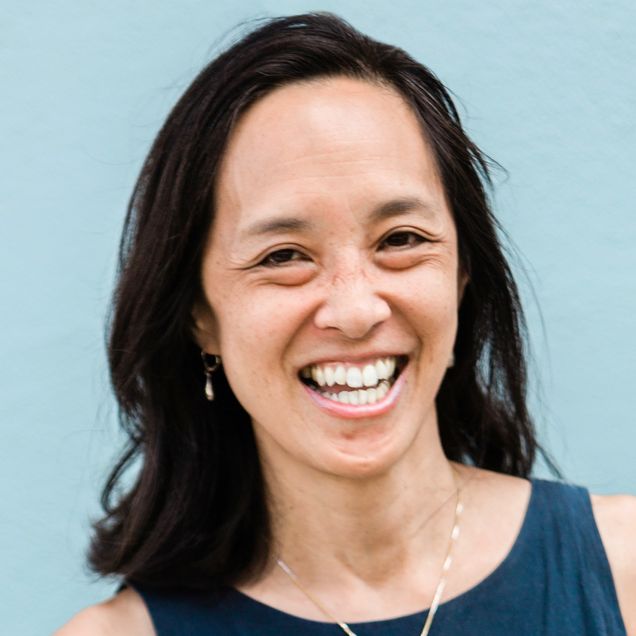 Professor Joyce Wong (BME, MSE), has been named president-elect of the American Institute for Medical and Biological Engineering (AIMBE), one of the foremost biomedical engineering societies in the country. Her term as president will begin in 2022.
Headquartered in Washington, D.C., and numbering 50,000 members, including the nation's most accomplished biomedical engineers, AIMBE boasts a strong track record of advocacy, says Wong. She points to the group's successful push for passage of the Biomaterials Access Assurance Act, for example, and its role in the formation of the National Institute of Bioimaging and Bioengineering within the National Institutes of Health.
Wong hopes to steer the organization to similar victories on equality and diversity. Her twin goals are to leverage the power of biomedical engineering to address underfunded areas of research, such as sickle cell and kidney diseases, which disproportionately affect African Americans; and to open up the biomedical field itself to a range of perspectives and ideas.
"I feel very passionate about addressing systemic racism, unconscious bias, and sexual harassment in the academy," says Wong. "These are all things that prevent people from entering our field, when we need everyone on deck—all talent—to be able to solve the big problems. So if there are any institutional barriers to entry, then we all suffer."
Professor John White, chair of the BME department, says, "Joyce is the new president-elect of AIMBE because the best of the best within our profession recognize her as a world-class leader and visionary. It is an immense honor and a great responsibility. The fact that Joyce was willing to take on this challenging volunteer effort says a great deal about her dedication to our profession. I think she will be particularly effective in efforts related to social justice and representation."
In many ways, Wong's work as president of the organization will be a natural progression from her activity within AIMBE to date. From 2016 to 2018, she was co-chair of AIMBE Women, in which capacity she brought together federal science officials for conversations on fighting bias and harassment in academia. And recently, as chair of AIMBE's prestigious College of Fellows, she organized a virtual panel on how to combat racial health disparities.
Wong was elected to the AIMBE College of Fellows—which recognizes the top two percent of the profession—in 2009 on the basis of her innovative development of biomaterials to probe how structure, material properties and composition of cell-biomaterial interfaces modulate fundamental cellular processes. She is also a fellow of the National Academy of Inventors, the Biomedical Engineering Society, and the American Association for the Advancement of Science, and she recently earned the Society for Biomaterials' Clemson Award for Basic Research.
Wong's election as AIMBE's next president was announced at the organization's annual event, held virtually on March 26. During the proceedings, Wong coincidentally had the honor to announce the induction of Associate Professor Doug Densmore (ECE, BME), Associate Professor Mo Khalil (BME), and Professor Katherine Zhang (ME, BME, MSE) into the College of Fellows, who join more than two dozen AIMBE fellows from Boston University.
Wong, who will assume office in 2022, is not the first AIMBE president with a BU connection. College of Engineering Dean and BME Professor Kenneth Lutchen served in 2011–12; late BME chair Herb Voigt served in 2006–2007; and Wong will succeed current president Tejal Desai, a former BME associate professor.
"This election shows the high esteem in which members of our community hold the BU BME department," says White, who currently serves as president of the Biomedical Engineering Society, which represents the profession as a whole. "Joyce and I are honored that our community trusts us to lead these two critical organizations during this challenging but exciting time for biomedical engineers throughout North America and the world."