Society For Biomaterials Honors Professor Joyce Wong
Clemson Award honors her contribution to research.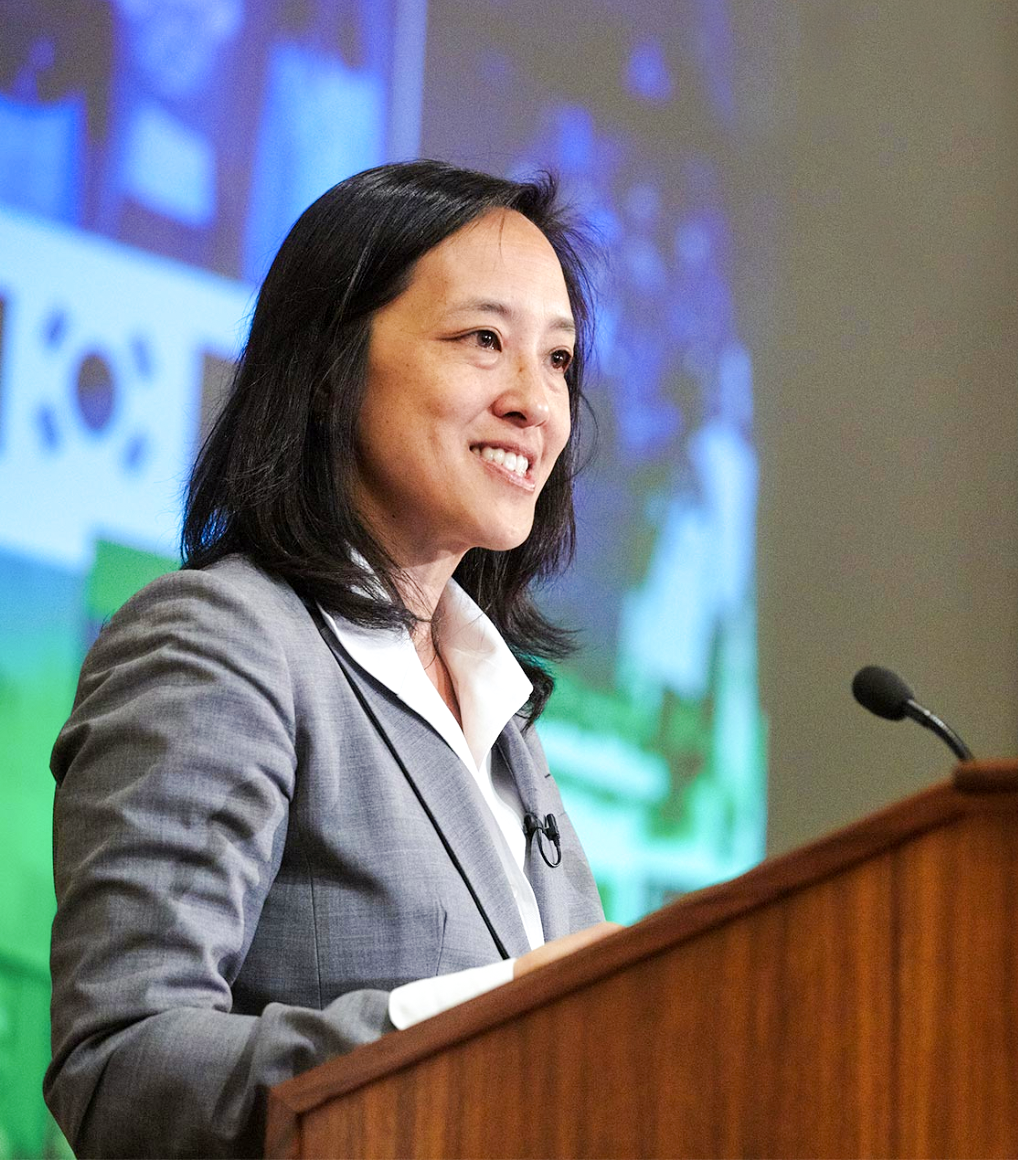 Professor Joyce Wong received the prestigious 2020 Clemson Award for Basic Research from the Society for Biomaterials. The award is given to an individual who has made an original and outstanding contribution to the basic knowledge and understanding of the interaction between materials and tissue. Dr. Wong's research focuses on developing biomaterials for early detection and treatment of disease by understanding fundamentals of cell material interfaces.
Some of Prof. Wong's current projects include bioengineered patches to treat congenital heart defects in pediatric patients, targeted ultrasound theranostic agents for abdominal surgical adhesions, and more recently her research has broadened to focus on women's health investigating and mitigating endocrine disrupting environmental effects. Her numerous contributions to science have been recognized by her being named a Fellow of AAAS, AIMBE, and BMES.
Each year, the Society For Biomaterials solicits nominations for outstanding work in the Clemson Award categories. For the Clemson Award for Basic Research, the awardee will have contributed to the basic knowledge and understanding of the interaction of materials with tissue. The contribution may employ a new theoretical concept, new material development or original study of the functioning or interactions of a material in the biological environment. The history of these awards reflects the strong traditional ties between the Society For Biomaterials and Clemson University since the year 1974. "We are proud to honor these extraordinary members of SFB with these awards," said Horst von Recum, PhD, president of the U.S. Society For Biomaterials. "Their research truly embodies the intersection of basic and applied research that is the focal point of our society. SFB continues to be a powerful contributor to the sectors of industry, academia and policy."
The Society for Biomaterials promotes advances in biomedical materials research and development by encouragement of cooperative educational programs, clinical applications, and professional standards in the biomaterials field. The Society For Biomaterials' award program seeks to recognize significant contributions to the field of biomaterials science from industry, academia, regulatory agencies, and students. One of the defining aspects of SFB is its commitment to bridging the gap between academic research and its application within an industry setting to advance the biomaterials field and lead to innovations in research, patient care and policy.
Read more