Stepp Receives Presidential Early Career Award for Scientists and Engineers
By Liz Sheeley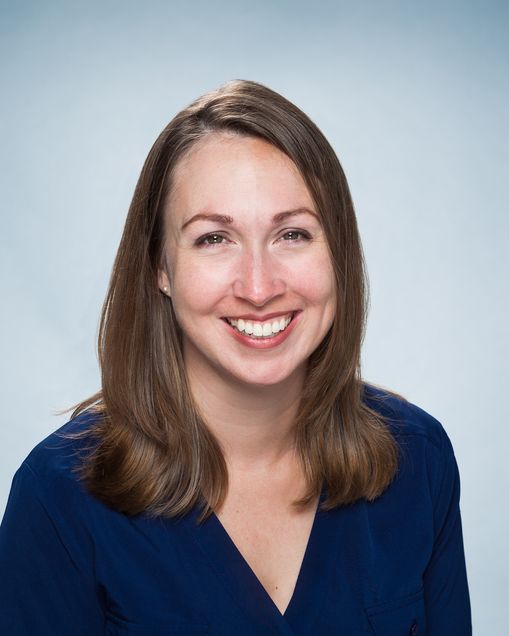 Associate Professor Cara Stepp (SAR, BME) has been honored with the Presidential Early Career Award for Scientists and Engineers (PECASE), the highest honor bestowed by the United States government to science and engineering professionals in the early stages of their independent research careers.
"I'm honored and thrilled to have won this award and be recognized at this level," says Stepp.
PECASE selection is highly competitive. Awardees must first receive an early career award from one of the research-funding government agencies, and then they are selected by the White House Office of Science and Technology Policy based on a nomination process. Nominated by the National Science Foundation, Stepp was recipient of an NSF Faculty Early Career Development (CAREER) award for a project that aimed at building better human-machine interfaces for communication.
The funding from that CAREER award was used to build better communication for people who can't use their typical oral speech, and who also can't use a mouse or keyboard—typically those people have a high spinal cord injury. A sensor records the electrical activity of muscle tissue, then selects sounds in an order, and then a digital voice speaks the selection, allowing the patient to communicate. Instead of making a device that uses a full alphabet, Stepp's uses phonemes. These are common sounds that make up words, and there are fewer of them, making the selection process faster.
According to the announcement by the White House, PECASE recipients are selected "for their pursuit of innovative research at the frontiers of science and technology and their commitment to community service as demonstrated through scientific leadership, public education, or community outreach." Stepp joins fellow PECASE recipients Associate Professor Ahmad 'Mo' Khalil (BME), who won the award in 2017, and Associate Professor Xue Han (BME), who won the award in 2014.