Access your university-sponsored Adobe license and engage and create with Adobe Creative Cloud products.
Adobe Creative Cloud
What is Adobe Creative Cloud?
The Adobe Creative Cloud (ACC) is a suite of software and web-based applications that creative professionals worldwide use. The suite includes over twenty individual applications that allow you to edit video and audio, process digital images, create single and multi-page layouts, render 3D objects, and many more. An ACC license also provides access to cloud storage and asset management between the various applications.
Who Can Use It?
Boston University is an Adobe Creative Campus, which means that all undergraduate, graduate and professional students have access to university-sponsored licenses to these applications. Generally speaking, instructors of record for undergraduate courses are eligible to receive a university-sponsored license as well. For up-to-date eligibility requirements and instructions, please visit www.bu.edu/tech/adobe to learn more.
Ways to Use Adobe Creative Cloud in the Classroom
ACC can be implemented in a variety of ways in the classroom to promote multimodality and enhance and modernize the curriculum. Some of the ways ACC can be used towards these goals, include, but are not limited to the following:
enhancing instructors' teaching materials (e.g. multimodal assignment sheets; course trailers; video lectures; etc.)
providing opportunities for digital and multimodal student projects (e.g. podcasts; video essays; lab demonstrations, etc.)
providing opportunities for team collaboration (e.g. group video project; class web pages; etc.)
increasing personal branding and professional development for instructors & students (e.g. digital portfolios; webpages; etc.)
Advantages
ACC is a suite of industry-leading creative software that empowers students in their quest to explore and achieve the relevant skills, knowledge, and habits of mind surrounding digital and multimedia expression. From presentations to video projects, faculty are learning how to utilize new programs in their curriculum in an effective way to help students be expert communicators when they leave campus and enter the real world. Whether it is cropping an image for a PowerPoint presentation, or filming a short introduction video, the wide array of Adobe platforms can help faculty turn their ideas into a reality in a dynamic and engaging way.
At Boston University, the Adobe Creative Cloud has become the leader in this creative arena.
Supported Applications
Adobe Photoshop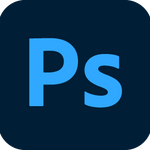 Photoshop Creative Cloud is Adobe's imaging and design application, an industry standard in image manipulation. Create and enhance photographs, illustrations, and 3D artwork. Design websites and mobile apps. Edit videos, simulate real-life paintings, and more.
---
Adobe Illustrator
Create freehand drawings, or trace and recolor imported photos to turn them into works of art. Incorporate a company name into a logo, create a flyer, or mock up a website design with the best type tools out there. Add effects, manage styles, and edit individual characters to create typographic designs that perfectly express your messages. Use your illustrations anywhere, including printed pieces, presentations, websites, blogs, and social media may be viewed here.
---
Adobe Lightroom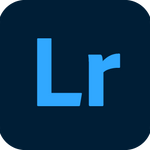 Create incredible photos anywhere with all-new Lightroom CC and 1TB of cloud storage. Get powerful editing features on any device in a new, easy-to-use interface. Edit in full resolution and have both your original photos and edits backed up to the cloud. Organize your photos with searchable keywords that are automatically applied without the hassle of tagging. And easily share and showcase your photos in fun ways.
---
Adobe Spark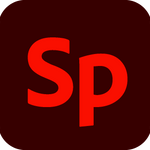 With Adobe Spark CC, users can easily create a graphic, web page, or video story. Create social media cards, ads, videos and more without too much effort and with professional looking results.
Adobe Spark comes with themes and fonts to create and customize your own projects. This platform allows for users to add text, photos, music or video clips to perfect their work. The projects that are created automatically sync between devices, making it easy to share.
Make sure to check out the mobile apps that are available for Spark!
---
Adobe Indesign
Adobe InDesign CC is a layout software that allows for the creation of single-page as well as multi-page publications. You can create and publish for print, web, or digital magazines, eBooks, and interactive documents. Add audio, video, or animations with the InDesign tools to make the work even more exciting.
---
Adobe XD
Adobe XD is the effortless new way to design websites, mobile apps, and more. This software comes programmed with icon sets and everything you need to get started in Adobe Experience. The flexibility of Adobe Experience allows users to preview prototypes, complete transitions on iOS or Android devices, then share them for fast feedback. Adobe Experience is also integrated with Photoshop and Sketch, providing all necessary tools or projects needed to make the newly created website or mobile app absolutely flawless.
---
Adobe Premiere Pro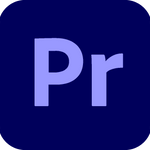 Premiere Pro CC is the industry-leading video editing software. This platform is the only nonlinear editor that allows multiple projects to be open while working on one specific project. Premiere Pro also allows users to lock their projects so others are unable to make changes.
Premiere Pro CC works seamlessly with After Effects, Audition, and the other tools in the Adobe Creative Cloud to allow for a consistent and streamlined project editing experience.
---
Adobe Audition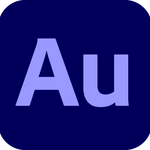 Audition CC is a comprehensive toolset that includes multitrack, waveform, and spectral display for creating, mixing, editing, and restoring audio content. This powerful audio workstation is designed to accelerate video production workflows and audio finishing and deliver a polished mix with pristine sound. If you're doing post-production video editing work, you'll find it is designed for a seamless workflow with Adobe Premiere Pro CC.
Use the Essential Sound panel to achieve professional-quality audio — even if you're not a professional.
---
Adobe Premiere Rush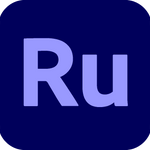 Adobe Premiere Rush is Adobe's all-in-one, cross-device video capture and editing app that runs on your desktop, tablet, or smartphone. Whereas the other products in Adobe's Premiere product line are only video editors, users can also shoot video within Premiere Rush. It also automatically syncs your projects to the cloud, allowing you to work anywhere and on any device.
Adobe Premiere Rush is designed for users who want to create professional quality content but don't need the full creative control that Premiere Pro offers. Premiere Rush users typically own the entire workflow from capture all the way to share. It's less feature-rich than Premiere Elements, which in turn is less feature-rich than Premiere Pro.
Adobe Resources
Technology Support for Adobe
Connect with the Educational Technology team with questions or schedule a consultation at askedtech@bu.edu.
Faculty Teaching Guides & Resources
Email the Center for Teaching & Learning and schedule an appointment today ctl@bu.edu.