Project Accelerate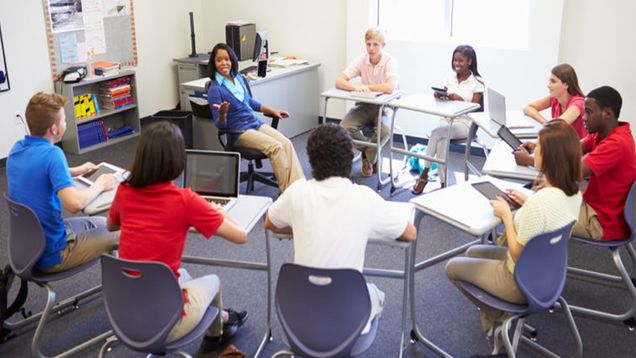 Mark Greenman and team are using content from BU's course Preparing for the AP Physics 1 Exam in a small, private online course to determine whether it could effectively provide the College Board's Advanced Placement physics instruction to at-risk students who otherwise wouldn't be able to take the class.
All participating schools are from high needs school districts and do not offer their students the opportunity to enroll in AP Physics. Each participating school has a site liaison to facilitate communications between the university site coordinator, participating students and students' parents/guardians. Students from high schools within public transportation commuting distance attend weekly small group tutoring sessions on the University campus to explore ideas, work on guided problems, develop strategies for problem solving and receive additional support based on individual learning needs. Sessions are facilitated by trained and supervised undergraduate Learning Assistants. Should the results prove promising, the course could be replicated in districts around the country, as many high schools don't offer AP courses, since they don't have enough students who have reached that level of achievement.
"Project Accelerate owes its origins to a Boston University Digital Learning & Innovation internal grant. Although most universities, including Boston University, were supporting the development of Massive Open Online Courses, the Digital Learning & Innovation group saw early on the promise of what Greenman and Duffy were trying to do … providing something different, something with more structure and scaffolding, to the 'average' young person wanting to engage in online learning. Without the DL&I initial financial and strong technical support Project Accelerate would simply be an idea that never saw the light of day. Project Accelerate owes a great deal to the creative license the DL&I internal grant provided during the critical initial phases of Project Accelerate"
– Mark Greenman
After the two-year pilot phase, Project Accelerate has been awarded the NSF DUE Discovery Research K-12 grant.
Additional Resources: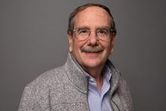 Mark D. Greenman joined the Boston University (BU) physics department as Teacher in Residence for the BU PhysTEC program. Mark is also working with the BU School of Education and physics department supporting the implementation of a new NSF Robert Noyce Teacher Scholarship grant, and…
15

June

Ask EdTech: Drop-in Office Hours

12:00 PM - 1:00 PM

15

20

June

Teaching with Technology Faculty Community: Topic TBD

10:00 AM - 11:00 AM

20

29

June

Ask EdTech: Drop-in Office Hours

12:00 PM - 1:00 PM

29

13

July

Ask EdTech: Drop-in Office Hours

12:00 PM - 1:00 PM

13

17

July

Teaching with Technology Faculty Community: Topic TBD

10:00 AM - 11:00 AM

17

27

July

Ask EdTech: Drop-in Office Hours

12:00 PM - 1:00 PM

27

10

August

Ask EdTech: Drop-in Office Hours

12:00 PM - 1:00 PM

10

15

August

Teaching with Technology Faculty Community: Topic TBD

10:00 AM - 11:00 AM

15

24

August

Ask EdTech: Drop-in Office Hours

12:00 PM - 1:00 PM

24