New Boston University Innovation Center to Open Spring 2022

November 1, 2021: At Boston University, the creative application of digital technologies in education is taking center stage—a transformation that will have a direct and powerful impact on the residential learning experience.
With focus on accelerating this transformation at BU, and through the generous $8 million gift from Richard C. Shipley (Questrom'68,'72), a BU trustee emeritus and founder of Shiprock Capital LLC—a private equity firm investing in early expansion-state technology companies, the Shipley Center for Digital Learning & Innovation (the Shipley Center) will open its doors to the BU community in Spring 2022. 
The Shipley Center will live under the umbrella of Boston University's Office of Digital Learning & Innovation (DL&I) and will have three key functions: to serve as a resource for all faculty working to create digital content for undergraduate and graduate courses; fund major initiatives by BU departments, schools, and colleges for creating digital content for residential students; and support new innovations in digital learning by funding experiments in application of new technologies.
According to Associate Provost for Digital Learning and Innovation and Shipley Professor of Management at the BU Questrom School of Business Chris Dellarocas, reimagining the residential experience includes faculty collaboration and the infusion of technology and experimentation. This forward-thinking combination will create new and engaging learning experiences for BU students, he says. But this approach is only part of the equation. 

"Today, we are pushing towards more inclusive and personalized learning, active student engagement, better support for learning communities, tighter integration of learning experiences inside and outside the classroom, stronger emphasis on developing future-proof 'soft' skills, and better preparation of students for the ever-shifting world of work," Dellarocas says.
"The creative application of digital technologies can enhance these very human and meaningful educational goals, which collectively serve as our compass in evolving residential learning at Boston University."
The Shipley Center will offer instructional design support, digital media production, educational technology consulting, project management, and funding to faculty and departmental projects that aim to transform residential education at Boston University. The Shipley Center will work closely with the Center for Teaching and Learning to provide end-to-end educational transformation project guidance and support.
The inaugural director of the Shipley Center will be Romy Ruukel, currently director of the Digital Initiatives group of Boston University's office of Digital Learning & Innovation. Ruukel joined Boston University in 2013 and played a pivotal role in developing BU's capacity for developing MOOCs and Micromasters. These capabilities paved the way for BU's first online at-scale degree, Questrom's Online MBA, that the Instructional Production Services team currently reporting to Ruukel is helping produce. She has also served as Director of Boston University's Digital Education Incubator, a long-running initiative for funding and managing pilots and experiments associated with teaching with technology. 

"I am thrilled for this opportunity to lead an effort in digital innovation at Boston University and to collaborate with my colleagues to advance key transformational initiatives as part of the BU 2030 strategic plan to reimagine residential learning on our vibrant campus," Ruukel says.
Ruukel brings to this new role her long experience in managing digital learning innovations as well as deep institutional knowledge of Boston University.
The Shipley Center for Digital Learning & Innovation will open in early 2022. For more information, email shipdli@bu.edu.
Read more in BU Today.
---
About Boston University Digital Learning & Innovation
DL&I was established in 2016. Led by Associate Provost Chris Dellarocas, Shipley Professor of Management at the Questrom School of Business, DL&I's mission is to strengthen Boston University's position as a world-class higher education institution devoted to learning innovation. 
DL&I and its affiliated units—the Center for Teaching & Learning (CTL), Educational Technology (EdTech), and newly created Shipley Center for Digital Learning & Innovation—help Boston University leadership, faculty, and staff implement innovative ideas in digital education by incubating select pilot projects, and offer BU educators consultation, training, and production support in the areas of teaching, technology, and online education.
Since its inception, DL&I has been a catalyst in the areas of innovations in teaching and learning. Serving as an accelerator, DL&I managed the production and successful launch of BU's first two MicroMasters Programs; produced Questrom's Online MBA, incubated nearly five dozen pilot projects, and supported Boston University leadership, faculty, and graduate student instructors through a wide range of innovative pedagogical and technological services and one-on-one consultation.
---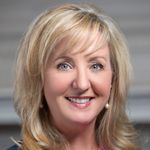 About the Author: Maureen McCarthy is the Communications Manager for Boston University's Digital Learning & Innovation and Editor of DL&I News.