Read about DL&I support of Boston University's virtual student orientation 2020.
Re-imagining Student Orientation 2020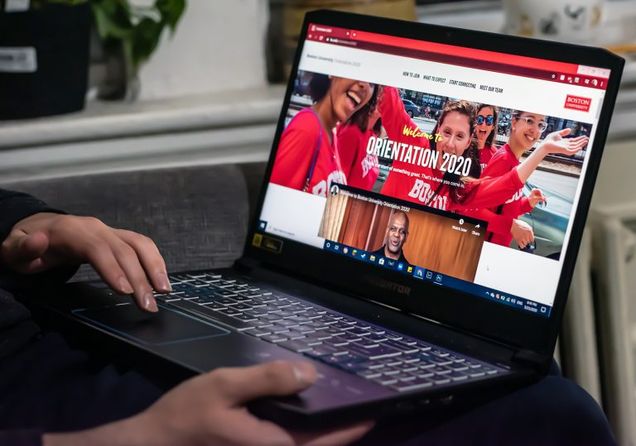 Photo: Daily Free Press
BU's COVID-19 response also called for reimagining the Summer 2020 Student Orientation experience. For the first time in 132 years and as a result of the pandemic, the University forewent the traditional in-person, multi-day event and was tasked with creating a virtual student experience via Zoom and Blackboard and developing an interactive BU Orientation website.
In less than two months, an energized and innovative team of approximately 20 from BU's Dean of Students Office, Enrollment & Student Administration, Digital Learning & Innovation, and external partner Jackrabbit LX did just that.
"Aside from developing the typical Orientation components—academics, exposure to the Howard Thurman philosophies, safety compliance, etc.—[the planning team] envisioned an environment that would allow students to develop meaningful and lasting connections with their peers and with the University beyond the Orientation experience," says Diana Marian, DL&I project lead.
DL&I support included providing video/media production expertise, serving as project lead specific to the self-paced Blackboard course offered to students, and providing instruction around the community-building platform Yellowdig.
BU's Summer 2020 Student Orientation successfully launched on June 4—morphing from the traditional 29-hour, on-campus program to a series of summer virtual engagement experiences serving nearly 4,500 incoming first-year and transfer students and College of General Studies January 2020 students.
"It is amazing what can be accomplished by the determined [BU team] who had a goal of creating strong transitions for new members of our community," says BU's Student Orientation Director Shiney James (CAS'99). "The commitment of time, energy, and resources was extremely evident in the creation of our remote Orientation."
---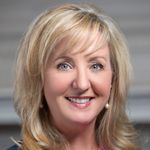 About the Author: Maureen McCarthy is the Communications Manager for Boston University's Digital Learning & Innovation and Editor of DL&I News.