DLI 2022-23 New Additions
During the 2022 - 23 academic year, Digital Learning & Innovation were excited to be joined by 5 amazing new additions: Annwesa Dasgupta, Etienne Wasson, Leah D'sa, Lisa Burgess, and Cindy Vincent.
Annwesa Dasgupta began her journey with DL&I in September 2022 as a Project Manager for the Shipley Center. Annwesa works with BU faculty and staff and provides project management support for technology-enabled pilot projects that enhance the residential student experience.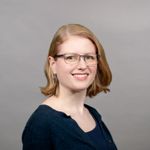 Joining the DL&I team in March 2023 as the Center for Teaching & Learning's Senior Administrative Coordinator, Etienne Wasson provides support to the department by managing administrative tasks. She assists in event coordination including advertising, manages the Director's calendar, and processes professional development funding. Etienne also executes procurement, reporting, and website updates.
As one of three of the latest May 2023 additions to DL&I, Leah D'Sa serves as the Administrative Coordinator for Digital Learning & Innovation, aiding the department, the Shipley Center and the Educational Technology teams in particular, by providing support on administrative and financial matters.
Also joining DL&I in May 2023, Lisa Burgess joins the department as the Assistant Director for the Center for Teaching & Learning. In this role, Lisa Burgess supports faculty in the use and application of educational technology tools. She provides one on one assistance to faculty using educational technology, collaborates with Digital Learning and Innovation as well as Shipley Center projects with a focus on the use of technology to promote student learning and engagement.
Our latest addition to the team, DL&I is thrilled to be joined by Cindy Vincent as the team's Communications Manager. Cindy researches, develops, and assesses the communication strategies and initiatives for Digital Learning & Innovation. In collaboration with other high-level leadership, she provides guidance and management for all communication and outreach engagement to promote and amplify the innovative work of the Office.