POV: Reflections on Educational Innovation from the NERCOMP 2023 Conference
In March 2023, Shipley Center for Digital Learning & Innovation project managers, Diana Marian and Diane Carroll, attended the annual NorthEast Regional Computing Program (NERCOMP) Conference in Providence, Rhode Island. In partnership with EDUCAUSE, the conference covered multiple focus areas, including data-driven decision-making, leadership and organizational development, teaching and learning, and innovating student success. Regarding the latter, Shipley Center and partner faculty jointly presented project outcomes and highlights of the student experience for two pilot projects.
Participants learned about the Shipley Center's approach to enhance student experiences via educational innovation and how faculty can leverage technology to help all students interact meaningfully with each other, their instructors, and course content. To explain some of the key factors that guide collaborative experimentation on campus, Diana highlighted learning goals, purposeful use of educational technologies, and sustainability planning. Master Lecturers in Spanish, Sue Griffin and Alison Carberry Gottlieb, also illustrated how that occurs in practice, by showcasing their pilot project using the Yellowdig platform to effectively foster diverse participation modalities in language learning activities.
In this session with Diane, College of Fine Arts Senior Lecturer in Directing, Clay Hopper, showcased student participation in the Random Actor pilot project, which featured the development of a novel, no-code software tool for generative graphics. The pilot enabled collaboration among design, acting, and computer science students who engaged in several project-based learning activities in and outside of the theatre. In their presentation, Diane and Clay also reflected on key components and partnerships that supported this innovation, including a commitment from stakeholders to ongoing evaluation and adjustment.
Key Conference Highlights
For the Shipley Center team, other conference highlights included sessions on fostering inclusive communities, implementing microcredentials, and experimenting with immersive technologies. 
Author Karen Catlin delivered the keynote Sharing The Better Allies® Approach: Everyday Actions to Create Inclusive Workplaces. Karen focused on actions that strengthen connections for all, including connecting with people from underrepresented groups, advocating with them, and consistently using inclusive language. The EDUCAUSE Inclusive Language Guide is a helpful resource and more are referenced in Karen's book on the topic. 
The Digital Credentials: Notes and Lessons from the Field presentation emphasized the role of badges as complementary tools to existing credentialing structures and featured Jason Gildner and John Boyle from Instructure Canvas Credentials, the badging platform, and Sherri Braxton of Bowdoin College. The presenters explained the importance of ensuring transparency into the competency assessment process and mapping microcredentials to the institutional mission, curriculum, and learning goals envisioned for students. Presenters also shared valuable tools and templates for planning and implementation (such as this badge curriculum map). For undergraduate, graduate, and professional students, badges can not only serve as a useful engagement tool, but also signal skills and accomplishments to employers. As an example, Instructure showed a stackable badging pathway from PhD Progression, a Shipley Center-supported pilot! 
The conference also included sessions on creating immersive educational experiences. Attendees were highly engaged during Promoting Immersive Learning with Common Devices, a session presented by Hedrick Ellis of Endicott College, who used his iPad to demo readily-available virtual and augmented reality applications. The featured tools worked across disciplines - art, history, engineering, interior design, medicine - and included JigSpace, Kubity, and the Merge Cube. These immersive learning tools are available now and can be introduced in a myriad of ways to augment learning. In another session on immersive experiences titled The Impact of Augmented Reality Post-COVID in Emerging Educational Technologies, Fordham University's Emerging Educational Technologies team shared their experience developing an app that facilitates the hands-on learning of medieval history and culture. It will be interesting to watch how this application evolves and scales, potentially serving as an inspiring model for similar initiatives in other disciplines as well. 
Conference Takeaways
The annual NERCOMP conference generated excitement and an eagerness for the Shipley Center to continue to connect with faculty in support of digital learning experiments. Key conference takeaways showed that clearly-defined frameworks to articulate goals, adjust plans, and evaluate outcomes support collaborative change across institutions. Initiatives such as pilots and other digital learning experiments build community and can inspire students.
For the complete agenda and resources shared during sessions, see the 2023 NERCOMP conference website.
To connect with the Shipley Center about bold new ideas to enhance BU's residential teaching and learning experience with technology-enabled experimentation, sign up for a consultation or email shipdli@bu.edu. 
Learn more about the Shipley Center services and funding opportunities available to BU leadership, faculty, staff, and graduate teaching fellows.
---
About the Authors: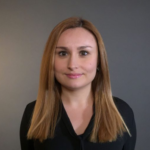 Diana is the Senior Project Manager for the Shipley Center for Digital Learning & Innovation. She works with faculty, staff, and other stakeholders to facilitate the development of new Shipley Center projects and guide their implementation using an Agile PM approach centered on design thinking.
Diane is the Project Manager for the Shipley Center for Digital Learning & Innovation, managing digital education projects taking place around campus. She blends project management best practices, tools, and processes to help teams meet their milestones.