POV: Universal Design for Learning – Make Your Courses Accessible to Everyone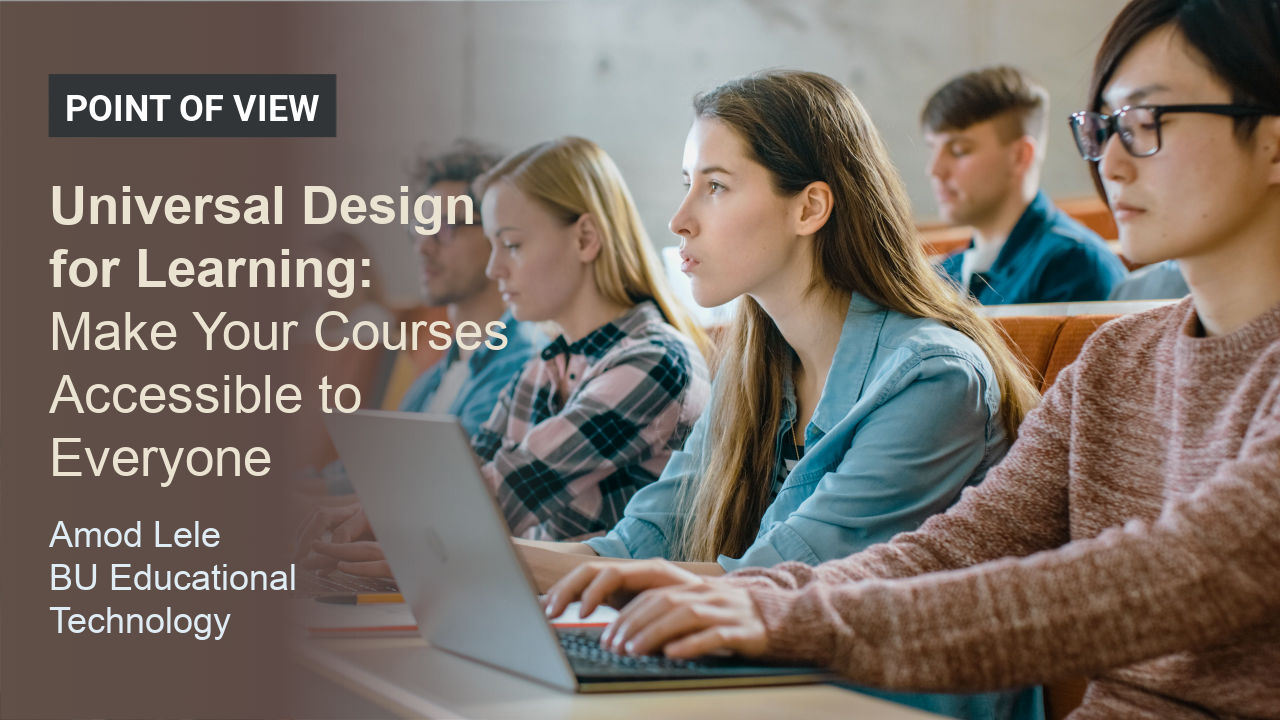 Inclusion of marginalized groups is sometimes thought of as a conflict ("comfort the afflicted and afflict the comfortable") but it doesn't always have to be. Often attention to the needs of marginalized people can make things better for everyone. Perhaps the most obvious example is universal design.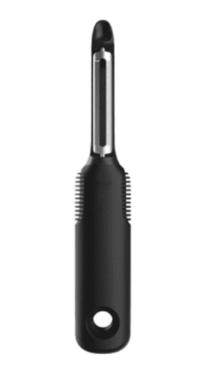 You might already have some OXO Good Grips tools in your kitchen, appreciating how much easier it is to prepare food with their thick, non-slip rubber grips. But did you know that these tools were originally designed for people with arthritis? For people with that disability, thin and hard handles are difficult to hold. The Good Grips were designed as an accommodation to help with arthritis—but in a way that made things easier for everyone. 
That's universal design: designing tools and environments to make things easier for as many people as possible, without requiring special accommodation. Universal Design for Learning applies the idea of universal design to education, working to meet the needs of all students by allowing them to learn in multiple ways.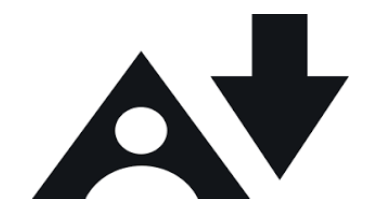 In Educational Technology, we're supporting Universal Design for Learning with Blackboard Ally. Ally doesn't replace the specific accommodations offered for students by Disability and Access Services; DAS is ready and available for students who need it as always. Instead, it helps redesign the learning environment in a way that better meets the needs of all students. 
When you have Ally turned on in a Blackboard course, it will automatically provide alternative formats of learning to any students who need them—or just to students who would like them. Without any additional work from you, your syllabi, readings, and other materials can be turned into digital braille, or have headings added for screen readers or colors for people with low vision. The new Immersive Reader feature offers support with grammar—splitting words into syllables, highlighting verbs, nouns, adjectives and sub-clauses—in a way that supports non-native English speakers as well as students with learning disabilities.
Ally can also turn the materials into audio files—and the advantages of that go well beyond the obvious benefits for students with visual impairments. In students' busy schedules, audio files allow them to learn from the materials while they're out for a jog or standing on the shuttle bus. Some may simply prefer to hear the lesson rather than read it—and Ally gives them that choice. When Syracuse University turned on Ally for all students, the number who used Ally's alternative formats was larger than the number of students with disabilities. It's easy for students to get the alternative formats for any reading: they just need to click the Ally logo (a stylized A with a down arrow) that will appear beside the reading. 
BU is planning to make Ally the default for all courses in the near future, with the option to opt out. For now, it's opt-in: email ithelp@bu.edu, and ask for Ally to be turned on (listing the name and course ID of your Blackboard site). Make sure to let your students know it's there, so that they can take advantage of it.  For more information, check out our TechWeb pages on Ally or attend one of our scheduled Ally trainings in April. 
Universal Design for Learning starts with students with disabilities, but it doesn't end with them. It's a way to rethink your courses—enhanced with educational technology—that views disability access as part of a general approach to improving learning for everyone.
---
About the Author: Amod Lele is Manager of Educational Technology within Digital Learning & Innovation. In this role, Amod manages a team that helps faculty navigate a wide array of technologies for the classroom.